Lucas Guttentag on Civil Rights and Immigrant Justice
Posted By Kevin R. Johnson, Apr 18, 2012
The Law School was proud to be a co-sponsor of a lecture by Yale and Stanford Law Professor Lucas Guttentag at King Hall this week.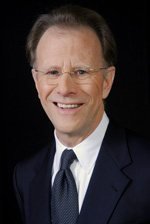 Guttentag's presentation was titled, "The Civil Rights Battle for Immigrant Justice: Arizona, Alabama and the Future of America."  First, he was very kind in complimenting Professor Emeritus Cruz Reynoso and me on our immigration work.  He went on to address the tough immigration laws in some states and the record number of deportations during the Obama administration.  His central theme was that, whatever happens in the U.S. Supreme Court in Arizona v. United States, immigration will be a political issue in the states and nation as a whole. Guttentag offered a short history of the disputed, complex, and controversial nature of immigration in the United States. This history includes episodes of racism and nativism.
Guttentag has a long and impressive body of work in immigration law and Constitutional law.  He was the founding national director of the Immigrants' Rights Project of the American Civil Liberties Union Foundation. 
Other sponsors of the lecture were the Hemispheric Institute on the Americas, the Davis Humanities Institute, the Center for the Study of Human Rights in the Americas, and the History Department.
It was a pleasure to have Professor Guttentag at King Hall!