LSA President, Attorney, and "Football Wife"
Posted By Kevin R. Johnson, Oct 22, 2010
Former LSA President and King Hall alum Dawn Neufeld '02 is going to be on a VH1 show.  "Football Wives" premieres this Sunday night.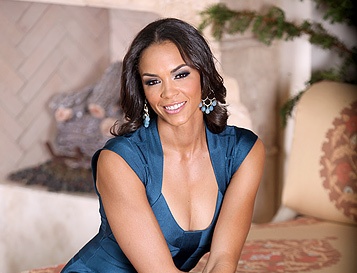 According to her bio on the show's website, "College sweethearts Dawn and Ryan [Neufeld, a tight end and seven-year veteran with Dallas, Jacksonville, and Buffalo] have been married for 10 years and are the parents of two children. Their first child Will has been diagnosed with the symptoms of autism, but is loving and responsive. Their daughter Bryn is two and is every bit a young woman, often prancing around in Mommy's high heeled-shoes. Dawn met Ryan at UCLA, and then received her law degree at UC Davis. After passing the California State Bar Exam on the first try, Dawn placed her career on hold so that her husband could play pro football, where he was able to forge a career as a backup for a handful of seasons. After his Pro Football career, the family settled in Dallas where Dawn is practicing law part-time and Ryan is trying play one more year in the upstart UFL."
Dawn is not just an attorney, but a model, actor, and TV host, as well.  You can view her website here.
I exchanged e-mails with Dawn recently.  She wrote that the show is playing up the fact that she is an attorney to show that the wives "do more than just shop all the time."  She also wrote, "They [the production crew] shot at my office and did close ups of all my degrees!  King Hall will be represented!"
See you on TV, Dawn!