LL.M. Students Connect and Re-Connect with King Hall
Posted By Kevin R. Johnson, Oct 1, 2017
One of our new LL.M. students, Israil Shamaral, hails from Kyrgyzstan and presented me today with a beautiful hat from his homeland. Israil told me that this particular hat is for "honorable" people with wisdom. I was so honored!
Israil comes from a family of lawyers. His father, Shamaral U. Maychiev, is chair of the International Court of Arbitration. Israil told me that he is enjoying his study of American law, especially Contracts with Professor Dodge. 
We are lucky indeed to have wonderful LL.M. students, like Israil, from around the world.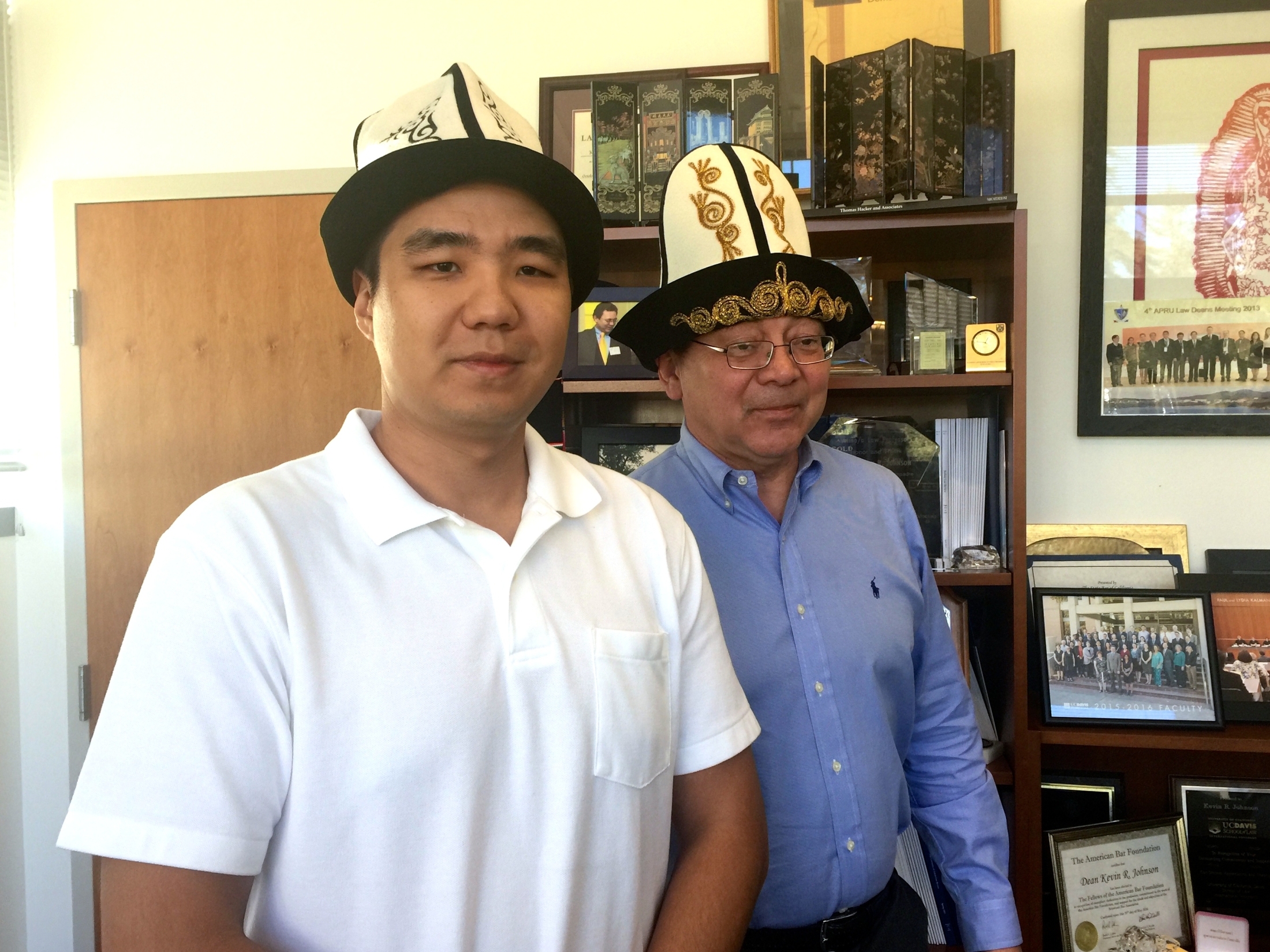 We also heard from a graduate of our LL.M. program, Leobardo Tenorio '00 of Tenorio, Torres, Pedrín,Tortolero & Gancz.
He sent an email to our Associate Dean for International Programs, Beth Greenwood, to let us know that he is constantly thinking about his time at UC Davis School of Law. He said a few years ago he stopped by King Hall with his two children and remarked about how much it's changed. He wanted to share a photo of a Martin Luther King Jr. painting by a local artist.
Beth said it touches her greatly that Martin Luther King Jr. continues to inspire our students. And I couldn't agree more!