Licensing Academy
Posted By Kevin R. Johnson, Jun 19, 2012
Here is a link to a fantastic article that appeared in the Davis Enterprise last week, titled "UC Davis helps commercialization of R&D in developing countries."  The article is about the Licensing Academy, a joint program of the Public Intellectual Property Resource for Agriculture (PIPRA), UC Davis School of Law and UC Davis Extension.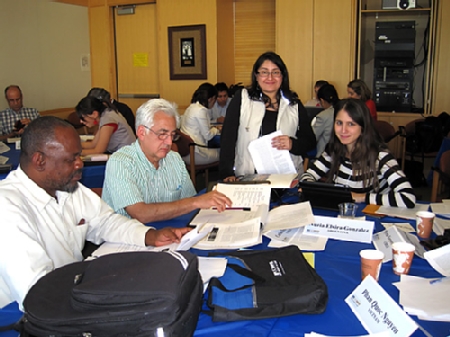 Program participants in the Licensing Academy
International Programs Director Beth Greenwood reports that this year's program was a great success.  Professors Madhavi Sunder and Peter Lee gave talks in the program. 
36 international attorneys, scientists, engineers, university administrators and scientific and intellectual property leaders are participating.  The program helps developing countries commercialize their research and development.