King Week 2012
Posted By Kevin R. Johnson, Jan 19, 2012
For our Black Law Students Association (BLSA), "King Week" started before the school week even began.
BLSA students marched in the MLK365 march in Sacramento, an event that drew an estimated 20,000 people.  They also hosted a booth at the post-march expo inside the Sacramento Convention Center, where they provided information about King Hall to interested members of the community.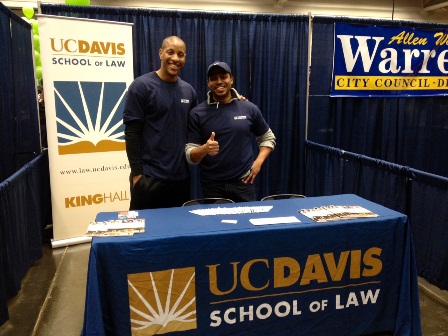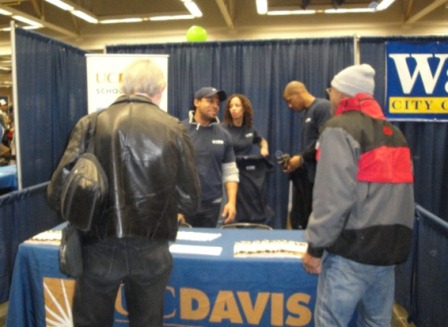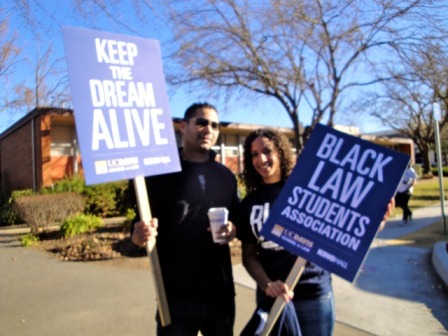 On Tuesday, they sponsored a screening of "Bringing King to China," which I blogged about here.
Yesterday brought some powerful personal anecdotes from Professors Evelyn Lewis and Angela Harris.  The two faculty members spoke about what it was like for them growing up African-American, and shared their impressions of the civil rights movement.  I enjoyed hearing about the two of them, both of whom we are very lucky to have at King Hall.  Their presentation was truly excellent and insightful.
Today I am meeting Law School alums in San Diego, but I asked King Hall staffer Sam Sellers to snap a photo of today's King Week presenter, Justice William Murray of the California Courts of Appeal, Third District.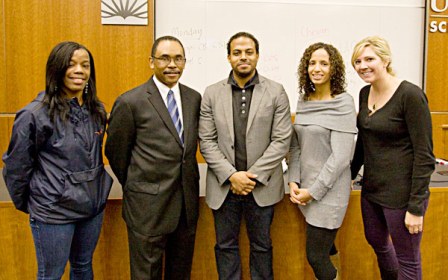 Many thanks to Justice Murray (second from left) for sharing his knowledge with King Hall students!
Tomorrow brings a presentation by criminal defense attorney Keith Staten and Project Pipeline "Shadow Day."  See an earlier post about Shadow Day here.
As it does every year, King Week does an excellent job of highlighting our Law School's connection to Dr. King, for whom our building is named.  Great job, BLSA!