King Hall Veterans Association Ceremony
Posted By Kevin R. Johnson, May 2, 2014
Last weekend, I was pleased to attend an awards reception and ceremony organized by the King Hall Veterans Association.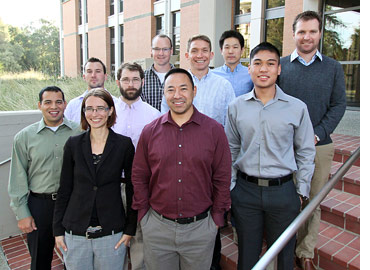 Members of the King Hall Veterans Association

The association awarded the first Gary Solis Veterans Service Award to student Michael Van Derwood. A number of other awards were also presented at the event at King Hall. Gary Solis '71, who was a visiting professor at UC Davis last fall, came out from Washington, D.C. to attend the ceremony.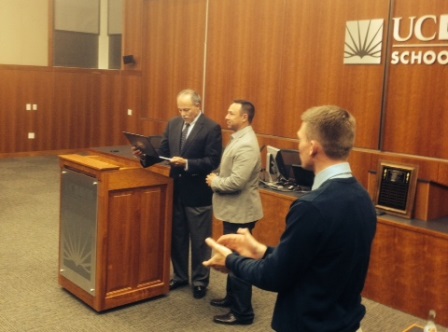 L to R: Professor Gary Solis '71 presents student Michael Van Derwood with the award. Student and KHVA President J.P. Wallis applauds.
It was great to see Gary, a group of happy students, several veteran alums including Steven Suchil '80 and Bob Barton '88, and Professors Ed Imwinkelried and William Wiecek celebrating King Hall's veteran students.