King Hall to Host Talk and Documentary on Immigration
Posted By Kevin R. Johnson, Oct 4, 2012
The Law School and Immigration Law Clinic are hosting some very exciting events this month.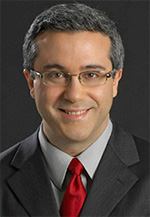 On October 8, Thomas Saenz, president and general counsel of the Mexican American Legal Defense and Educational Fund (MALDEF), will speak to students at UC Davis School of Law. Saenz, a nationally recognized civil rights attorney, will discuss the effects of state efforts to regulate immigration. Thomas A. Saenz returned to MALDEF after four years as counsel to Los Angeles Mayor Antonio Villaraigosa. Saenz first joined MALDEF as a staff attorney in 1993; he became Los Angeles regional counsel in 1996, national senior counsel in 2000, and vice president of litigation in 2001. During that time, he was a leader in the successful challenge to California's Proposition 187, and he led numerous civil rights cases in the areas of immigrants' rights, education, employment and voting rights. He is a graduate of Yale Law School.
Details on Saenz event:
Monday, October 8
Noon – 1 p.m.
UC Davis School of Law, King Hall
Kalmanovitz Appellate Courtroom (Room 1001)
Then, on October 16, UC Davis School of Law is proud to present a special screening of "Shenandoah," an epic documentary about a coal mining town whose vibrant immigrant heritage was changed forever when four white, star football players were charged in the beating death of an undocumented Mexican immigrant.


Pulitzer Prize-winning photographer David Turnley's most personal work, "Shenandoah" creates a deeply felt portrait of a working class community, and the American Dream on trial.
This screening will be the film's first showing on the West Coast! A panel discussion with the filmmakers and civil rights experts will follow.  For more information about the film, visit the official website at http://www.shenandoah-film.com/.
Details on Shenandoah screening:
Tuesday, October 16
Hors d'oeuvres and beverages will be served beginning at5:30 P.M.
The film screening begins at 6:30 P.M.
UC Davis School of Law, King Hall
Kalmanovitz Appellate Courtroom (Room 1001)
Please join us for these great events!!