King Hall Students Present Accepted Papers at XVI Annual LatCrit Conference
Posted By Kevin R. Johnson, Oct 20, 2011
Joanna Cuevas Ingram '12 recently attended the XVI Annual LatCrit Conference in San Diego, Oct. 6-9, 2011, and had the opportunity to write about her experiences at the conference with junior scholar Rachel Ray '11 in Immigration Prof Blog:
Thanks to the generous support of the King Hall community and the Dean's Office, and the encouragement of King Hall's beloved late Professor Keith Aoki, Rachel Ray '11 and I participated in this year's XVI Annual LatCrit Conference in San Diego, California.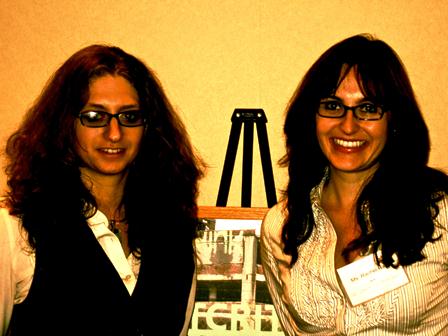 We attended LatCrit to honor Professor Aoki's unwavering commitment to social justice and critical legal scholarship.  Rachel presented "Insecure Communities: Examining Local Government Participation in US Immigration and Customs Enforcement," which will be published in the forthcoming Fall/Winter 10.1 issue of the Seattle Journal for Social Justice, and I presented "The Color of Change: Voting Rights in the 21st Century and the California Voting Rights Act," (forthcoming in the Harvard Latino Law Review, Volume 15). 

Both of us had the wonderful opportunity to learn from and attend other presentations by scholars from across the country, including King Hall's own Professor Lisa Pruitt, who encouraged each of us to continue to pursue legal scholarship.