King Hall Students Celebrate Diwali
Posted By Madhavi Sunder, Nov 6, 2015
Every year, Professor Chander and I love opening up our home to King Hall students to celebrate Diwali with our family. We enjoy good food and desserts (this year, gulab jamun), dancing and most importantly, some modest fireworks to commemorate India's biggest holiday, also known as the "festival of lights." On Wednesday night, students lit "diyas" (oil lamps) and danced to some Bollywood hits before the night was out.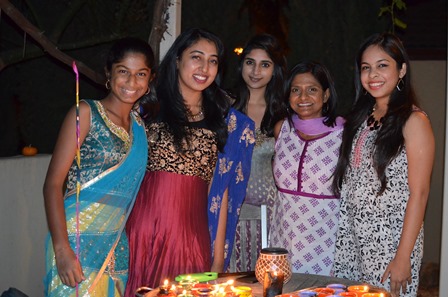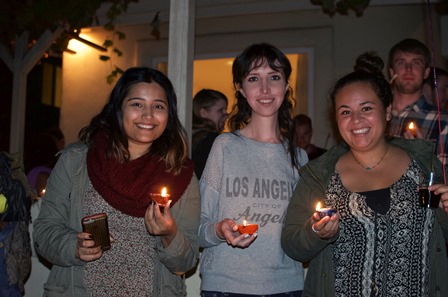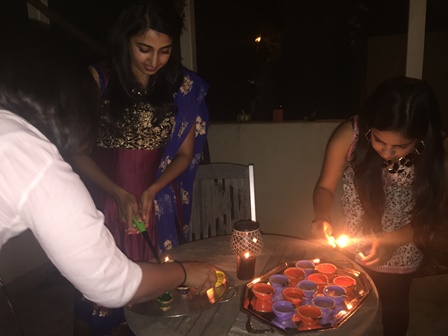 This year, we were particularly pleased to have Swarnim Swasti and Durga Agarwal, two exchange students from the Jindal Global Law School in New Delhi, join us for the event.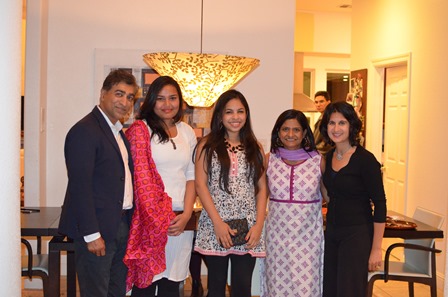 Professor Chander, students Swarnim Swasti and Durga Agarwal, me, and Professor Shama Mesiwala '98
Professor Andrea Chandrasekher also joined us, along with some 40 King Hall students. It's great to celebrate the diverse cultures of the students who come to King Hall and to share traditions. Happy Diwali to all!