King Hall Students at Environmental Law Conference in Oregon
Posted By Kevin R. Johnson, Apr 3, 2012
The Law School recently provided support through Students First, the campus-wide campaign to support student scholarships and programs, for four 3Ls to attend the Public Interest Environmental Law Conference at the University of Oregon School of Law.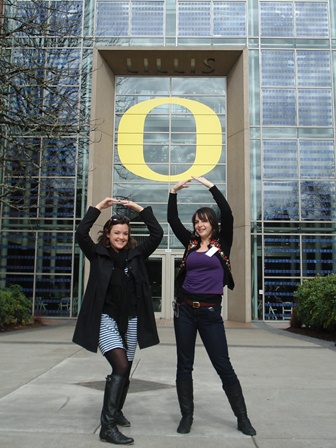 Caroline Nasella '12 and Naomi Kaplowitz '12 in front of the University of Oregon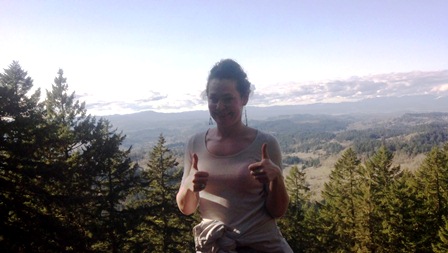 Samantha Arens '12 at Spencer's Butte
The students shared their thanks:
"It was a pleasure and a privilege to attend the Public Interest Environmental Law Conference in Oregon. PIELC is the foremost gathering of public-service minded environmental folks. It brings together lawyers, scientists, and non-profit directors, and interested laypersons. The panels focus on cutting-edge issues in environmental law, but are made accessible to people from all fields. Some of my favorite panels centered on environmental justice for native people. I also enjoyed a guided hike of nearby Spencer's Butte by a local forester, where I learned about forest ecology and evolution. This conference was far and away the highlight of my semester."  -- Samantha Arens '12
"Thanks Students First Campaign!  Four of us were able to enjoy beautiful Oregon because of your support!"  --David Green '12
"Thanks to the Students First Campaign, I attended the Public Interest Environmental Law Conference in Eugene, OR, where I was able to learn about many pinnacle issues in the field, such as climate change public trust litigation, population growth, and new development in the Endangered Species Act jurisprudence.  I was also able to reconnect with former employers and network with potential future employers.  Thanks again!" --Naomi Kaplowitz '12
Thanks to Naomi for forwarding these great messages!