King Hall Student at Human Rights First
Posted By Kevin R. Johnson, Dec 6, 2016
Here's a great message from Tim Griffiths, our Associate Director for Public Interest & Public Sector Careers.
King Hall 3L Elizabeth Topolosky is finishing up a UCDC fellowship with Human Rights First this fall. She was sent to Guantanamo Bay as part of HRF's observation mission. She sent me some photos (which she says are fine to share).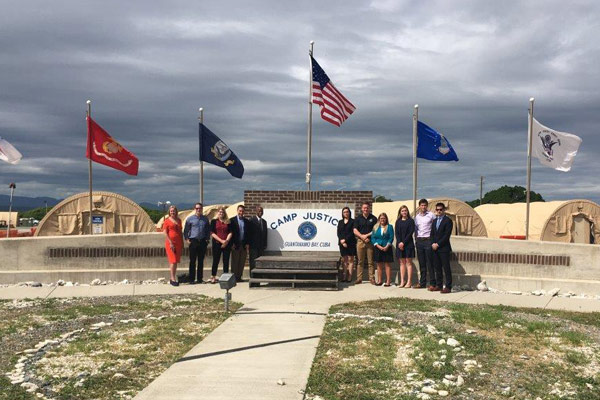 In this picture, Elizabeth is the third from the left.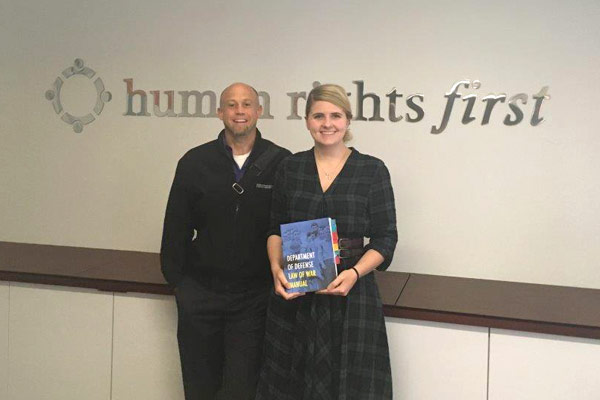 Here's a photo of Elizabeth and me at HRF's headquarters in Washington, DC, when I visited her there in October.
Thanks for sharing the message, Tim! And great work, Elizabeth!