King Hall Soccer Champs!
Posted By Kevin R. Johnson, Dec 6, 2010
The King Hall Football Club coed intramural soccer team won the UC Davis Co-Rec intramural "A" level soccer championship on December 2.  The team won 3-2, led by the efforts of captain Josh Eisenberg '11.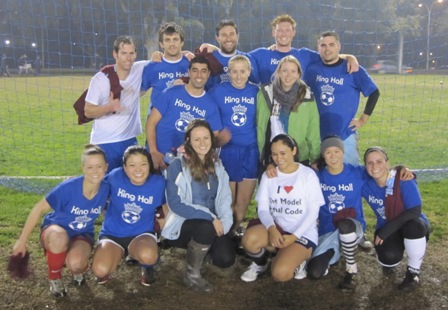 Thanks to Scott Judson '12 for sharing the great photo with me.
CONGRATULATIONS, TEAM!!!