King Hall Outreach Program (KHOP) 2012
Posted By Kevin R. Johnson, Jul 18, 2012
The King Hall Outreach Program (KHOP) has kicked off its 2012 season, and the new students are already enjoying classes and activities at King Hall.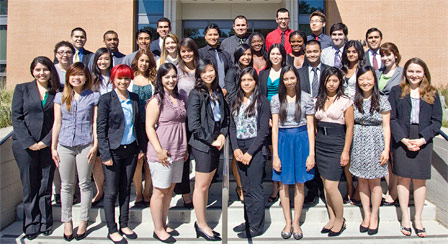 KHOP is a special program that helps first-generation college students and economically disadvantaged students prepare for the law school admissions process.  The Sacramento Bee featured our KHOP program in an article and photo slideshow last summer.
Today the students visited Downey Brand in Sacramento and heard from amazing UC Davis law school alums Larry Brown '89 (Sacramento Superior Court Judge who teaches as an adjunct professor for us), Judy Hersher '84 (Sacramento Superior Court Judge recently named Judge of the Year), and Kathleen Butz '81 (Justice for the Court of Appeal, Third Appellate District, and President of the Schwartz Levi Inn of Court).  All gave tremendous pointers about law, law school, lawyers, and life to the KHOP students, who listened attentively.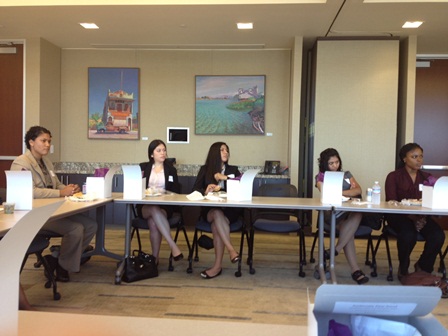 KHOP students at Downey Brand in Sacramento.
Last week, I attended dinner with the KHOP students and faculty on a warm but nice evening in the King Hall courtyard.  Here are a few photos: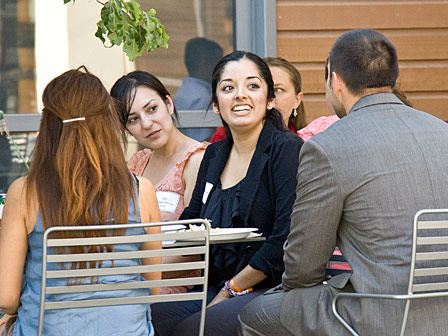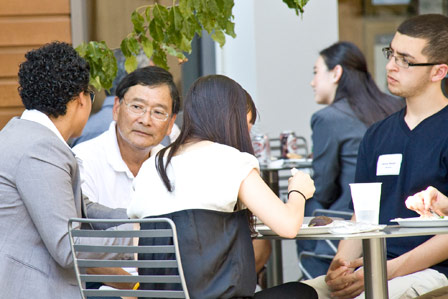 Professor Clay Tanaka visits with KHOP students.
KHOP has a lot of great events planned in the coming weeks, including Mock Trial and Moot Court Oral Arguments, as well as a trip to the Sacramento County Courthouse.  The program wraps-up with an awards banquet on August 3.
Good luck, KHOP students!  Wishing you a good and productive summer at King Hall!