King Hall Organizes International Migration and Asylum Conference in Geneva
Posted By Kevin R. Johnson, Oct 12, 2016
Professors Leticia Saucedo, Brian Soucek, Rose Cuison Villazor, and I just wrapped-up our participation in the Migration and Asylum Symposium 2016 hosted by the University of Geneva. UC Davis, along with the University of Geneva and the League of European Research Universities, was a co-organizer of the event.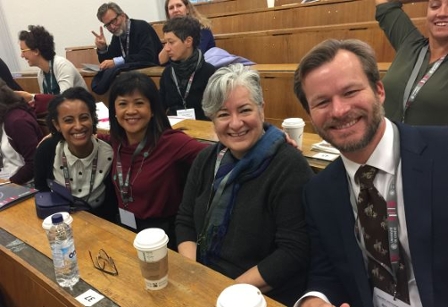 King Hallers at the conference in Geneva: alum Jihan Kahssay '12 and Professors Rose Cuison Villazor, Leticia Saucedo, and Brian Soucek
Topics included responses to Syrian refugees in Europe, the U.S. response to Central American asylum seekers, and Republican presidential nominee Donald Trump's proposals on migration.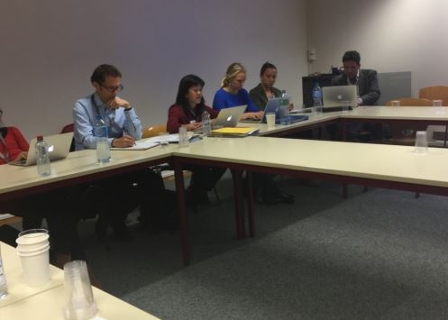 Rose Villazor discusses her paper on private refugee resettlement.
Plans are underway for UC Davis to host a follow-up conference on refugees and migrants! Stay tuned!