King Hall Negotiations Team 2017 "Shark Week"
Posted By Kevin R. Johnson, Sep 13, 2017
In order to promote collaboration within the practice of law, the King Hall Negotiations Team sponsors Negotiation Week every fall. The students fondly call it "Shark Week" and it's underway now. I hope you will encourage your students to attend! Find the "Shark Week" flyer here  and details below.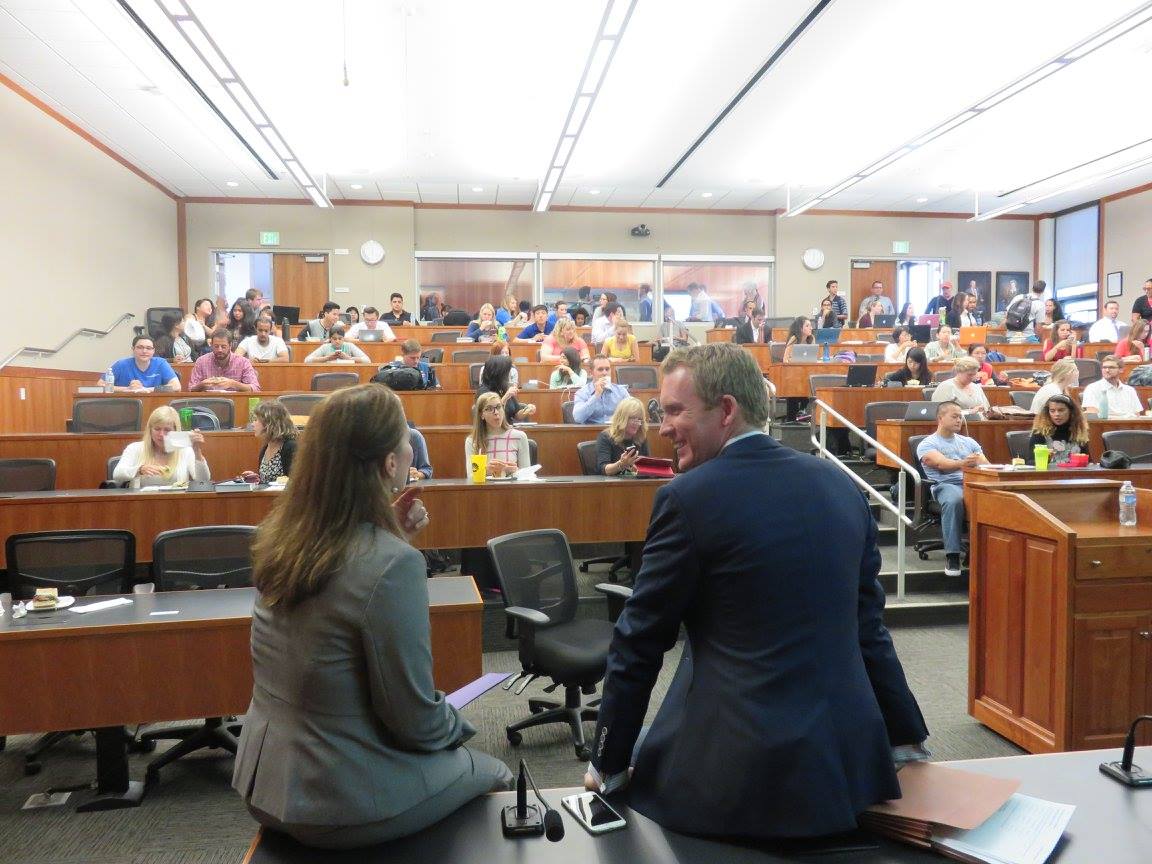 Join us for a week of engaging presentations on Alternative Dispute Resolution. Sign up for the Annual 1L Negotiations Competition at the end of any presentation (spots are limited)

MONDAY
Sept. 11, 2017
Room 2302 at noon


Show me the money!
Victoria Pynchon is a King Hall alumna and co-founder of SheNegotiates, a negotiation consulting company. She has a master's degree in dispute resolution and has authored two dispute resolution books, The Grownups' ABCs of Conflict Resolution and Success as a Mediator for Dummies. Victoria's work has been featured on NPR's "All Things Considered," as well as in the New York Times, CNN, and the Wall Street Journal. Join us as Victoria shares her insights on the field of mediation and alternative dispute resolution and, specifically, how to effectively negotiate your compensation. In 'N' Out will be served.

TUESDAY, Sept. 12, 2017
Room 2304 at noon

Hostage Negotiations with Captain Rex Osborn
Hostage negotiators are problem solvers like lawyers—but with life and limb hanging in the balance. Capt. Rex Osborn is a veteran law enforcement officer with more than three decades of experience. He is also a popular radio personality and columnist who has appeared on  ABC,  NBC,  FOX,  CNN, and  CBS.  A  KHNT  favorite,  Capt.  Osborn  will  discuss  high-stakes negotiations in a unique field. Come hear his gripping stories of more than 200 successful outcomes and two that did not end so well. Dumpling House will be served.

WEDNESDAY, Sept. 13, 2017
Room 2302 at noon

Unique Perspectives on Negotiations Panel Discussion
Join the Negotiations Team for a panel discussion covering negotiations across three distinct areas of legal practice. Learn how negotiations compare depending on a client's needs and the opposing party. Also, discover what challenges may arise in negotiations for criminal, private, and public practice. Taqueria Guadalajara will be served.

THURSDAY, Sept. 14, 2017
Room 1301 at noon

Collaborative Practice and Negotiating Divorce
Join prominent family lawyer Hal Bartholomew for a discussion of negotiations in the complicated area of family law. Hal is a King Hall alumnus, has been working as a family lawyer for over 25 years, and is certified by the State Bar of California as a Family Law Specialist. Hal will share his insights on the strategies for mediating and negotiating in contentious divorces. Hal will also discuss collaborative practice and interest-based negotiation. Ike's will be served.

FRIDAY, Sept. 15, 2017
Room 1001 at noon

1L Competition Orientation with Professor Shestowsky
1L Negotiations Competitors are required to attend this special presentation by the Team and the Team's Faculty Advisor Professor Shestowsky. We will discuss how to strategize and prepare  for  the  1L  Negotiations  Competition.  Competitors  will  receive  their  fact  pattern at  this training. Woodstock's Pizza will be served.

SATURDAY, Sept. 23, 2017

Annual 1L Negotiation Competition
Put your skills to the test against your classmates! In teams of two, participants represent  their client's interests against another team of students. Two rounds. Team up with a friend or we will assign you a partner. Sign up at any Shark Week event (spots are limited).