King Hall Grad to JAG Corps
Posted By Kevin R. Johnson, Sep 27, 2013
I received this nice message and photo from Christian Acevedo '13: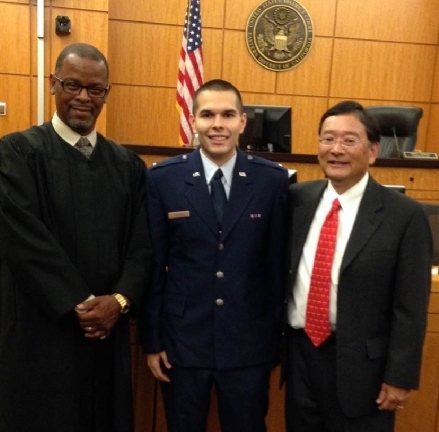 "With Professor Tanaka's help, I met with District Judge Troy Nunley and was sworn in as a Wisconsin attorney. I now head off to Sheppard Air Force Base, Texas, near Dallas to begin practice in the JAG Corps. I've included a photo of the three of us right after the ceremony."
Great photo. Congratulations, Christian!