King Hall Connections in Hawaii
Posted By Kevin R. Johnson, Sep 18, 2015
It is always great seeing UC Davis School of Law alums around the country, and that includes the Aloha State. Here in Hawaii, I am visiting alumni, building connections for our school, and networking at the UC Davis vs. Hawaii football game tomorrow.
My trip began with a tsunami advisory from my hotel in Honolulu! Luckily, I've only witnessed calm waters so far.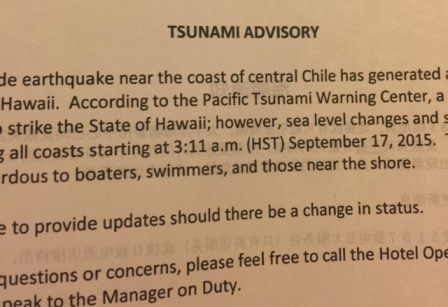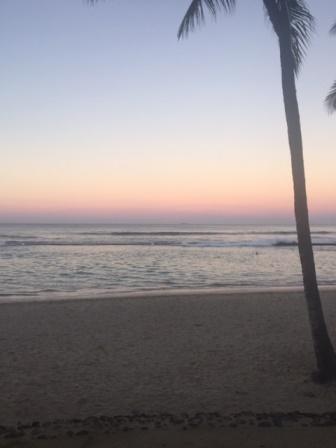 Yesterday, it was wonderful to meet with an alum who was a student in my first Civil Procedure class during the fall semester of 1989. Caroline Otani '92, a graduate of the University of Hawaii, left Oahu to test out California. She's now a senior partner at Rush Moore LLP in Honolulu where she specializes in real estate law. Richard Ekimoto '83 and his lovely wife Lois also attended a reception for alums in downtown Honolulu. We talked about his memories of the welcome BBQ on a typically warm Davis summer night. Richard is the founding partner of Ekimoto & Morris LLC, a highly successful Hawaii law firm.
The UC Davis football team has arrived at in Waikiki and the excitement for the game is building. Tonight, we have a reception for all UC Davis alums and friends who are in Oahu for the occasion. The big game is tomorrow. Go Ags!