King Hall Civil Rights Clinic in the L.A. Times
Posted By Kevin R. Johnson, Feb 25, 2010
"Why keep this man locked up?"
That is the title of a column in the L.A. Times written by Steve Lopez, the columnist whose story appeared on the big screen in the critically acclaimed movie The Soloist.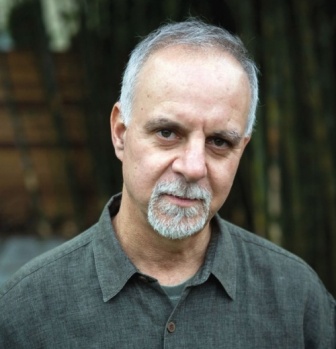 Steve Lopez, Los Angeles Times columnist
In the column, Lopez writes about 39-year-old Kevin Jackson, a terminally ill man who's serving a life sentence after his "third strike" conviction.  Lopez asks, "If you knew Jackson had a history of mental illness dating back to the age of 9, that he walks with a cane and is expected to die within months from the cancer that has spread from his stomach to his spine and lymph nodes, and that his third strike involved stealing a set of keys, would you want your tax dollars spent to keep him locked up?"
This is where King Hall's Civil Rights Clinic comes in.  The column continues:
"[Jackson's current attorney, deputy federal public defender Brian] Pomerantz is preparing an appeal of the magistrate's denial of a new hearing, and a UC Davis law clinic is considering a lawsuit against the state over Jackson's medical treatment."
Carter "Cappy" White, the Civil Rights clinic's supervising attorney, says students Michelle Reed '10 and John Tan '10 were instrumental in conducting interviews and reviewing records on Kevin Jackson.  The clinic has represented indigent plaintiffs in civil rights cases in state and federal court for many years.  Students and attorneys work on difficult cases that change lives.
Lopez concludes, "I know that what I'm about to suggest is a virtual impossibility, bureaucracy and law being what they are. But wouldn't it make sense to work a deal and get Jackson to drop any legal action in return for expediting his compassionate release, so he can go home to die?"
Read the column here.