King Hall Basketball Night
Posted By Kevin R. Johnson, Feb 21, 2014
The School of Law hosted a group of faculty, students, alums, staff, and admitted students at the Long Beach State vs. UC Davis Aggies men's basketball game last night.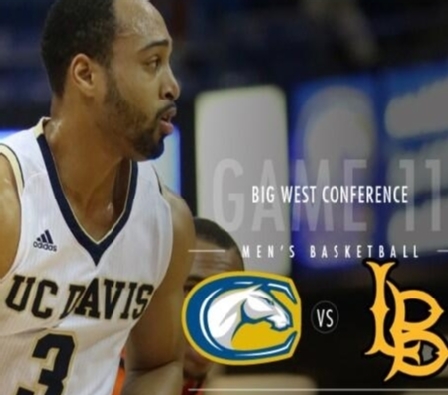 In attendance were Professor Lisa Pruitt, Professor Barbara Miltner, Steve Boutin '72, Dean of Admissions Kristen Mercado, Assistant Director of Development Nick Dolce, and many students and staff. Scott Judson, Class of 2012, was the courtside announcer and recognized the law school group in attendance. Athletic Director Terry Tumey came to visit the group at half time. I was able to talk with many friends of the law school and talked with a recent admitted student from UC Berkeley who drove up from the Bay Area for the game.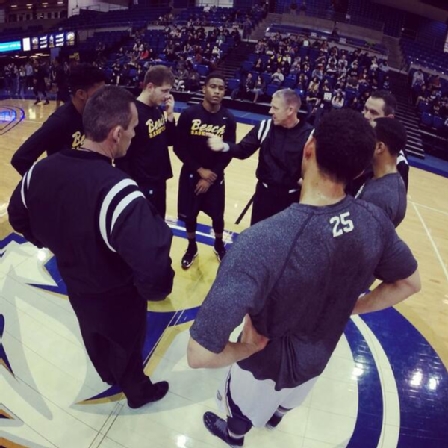 Just before tip-off. Photo from UC Davis Aggies.
The Aggies played a tough first half but had a hard time in the closing stanza. Still, it was fun evening for all!