King Hall Alumni at the Democratic National Convention
Posted By Kevin R. Johnson, Sep 6, 2012
I saw two King Hall alumnae during TV coverage of the Democratic National Convention yesterday.

Sister Simone Campbell '77 received a standing ovation after she delivered a strong and heartfelt speech about health care reform.  CNN reported that her "celebrity" is rising!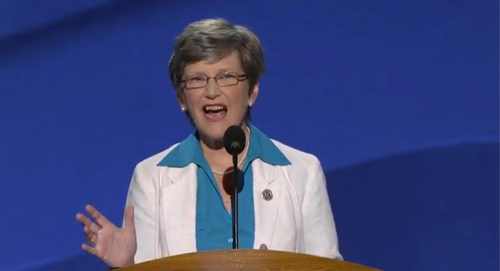 I also saw Melinda Guzman Moore '88 in the audience during yesterday's coverage.  Melinda is proud to be a delegate to the DNC; here's her Facebook profile photo: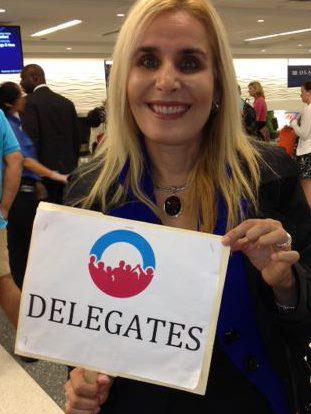 It was very cool to see these two alums on TV.  The election is coming soon -- just 61 days away!