King Hall Alumni in the Wine Country
Posted By Kevin R. Johnson, Nov 7, 2014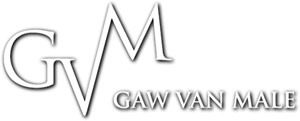 On November 5, we had a nice visit on a gorgeous day to the wine country and met with UC Davis School of Law alums.
I had lunch in Santa Rosa.  Among others, three distinguished members of the Class of 1974 (Pat Emery, Les Perry, and Richard Moss) came to the event.  The group had a good time hearing about the new-and-improved King Hall building, the 25% spike in applications, our 85% bar pass rate for the Class of 2013, and more.
Later in the day, Nick Van Male '70 of Gaw Van Male in Napa held a reception for UC Davis School of Law alums.  Nick's firm has a number of King Hall attorneys, including Katy Barfield '13, Liz Conemac '11, and Erik Lawrence '07 (who shared stories about his days as a standout football player for the UC Davis Aggies).  Napa County Supervisor Diane Dillon '81, Lulu Wong `93, Yeoryios Apallas '72, and others also were in attendance and were happy to be updated on the good happenings at UC Davis School of Law.
All in all, it was a very wonderful day in the Wine Country.