King Hall Alumni in San Diego
Posted By Kevin R. Johnson, Jan 24, 2014
This week, the Law School's alumni lunch in San Diego brought a spirited group of UC Davis School of Law graduates together by the oceanside.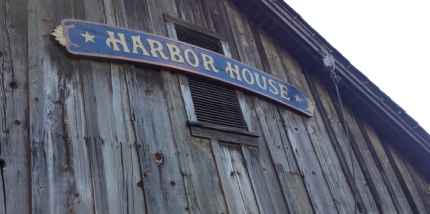 I snapped this photo of the restaurant where the lunch was held.

It was sunny and mild day in "America's Finest City." We gathered at the Harbor House Restaurant, right on the San Diego Bay. Alumni board members Mike Van Horne '75 and Justice Joan Irion '79 brought out a great group of alums. I was able to tell the group of the great developments at King Hall, especially the completion of the new and improved King Hall, our great entering class, and superstar new faculty. It was a beautiful day in paradise with very good company!