KHOP Celebrates 10 years
Posted By Kevin R. Johnson, Aug 5, 2011
Today we celebrated the conclusion of the King Hall Outreach Program (KHOP) for 2011.  KHOP, an intensive law school preparation program for first-generation college students and economically disadvantaged students, is now in its 10th year!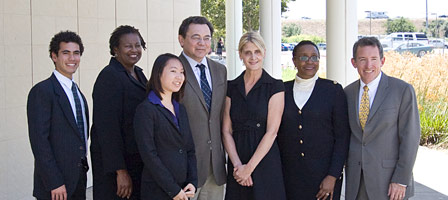 Among the attendees at today's awards banquet were (L to R): KHOP student Carlos Espinoza, Assistant Dean of Admissions Sharon Pinkney, KHOP student Christine Lan, me, Mary Martinelli, Solano County Judge Ramona Garrett, and John O'Malley.  Judge Garrett, a UC Davis School of Law graduate, was the event's keynote speaker.  Martinelli and O'Malley are UC Davis School of Law graduates and partners at Downey Brand; the firm is a sponsor of the KHOP program.
And here's a great shot of the KHOP participants and staff: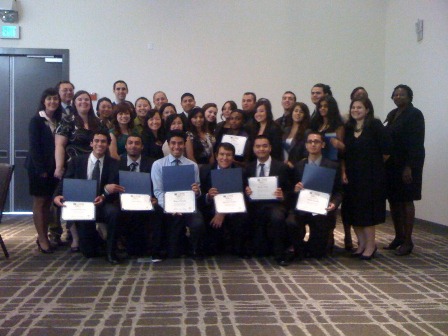 To learn more about our amazing KHOP program, visit the KHOP page on our website, or read the Sacramento Bee's recent feature article and view the slideshow.