KHOP at the Zoo
Posted By Kevin R. Johnson, Jul 18, 2011
I went to the Sacramento Zoo with the King Hall Outreach Program (KHOP) students on Sunday.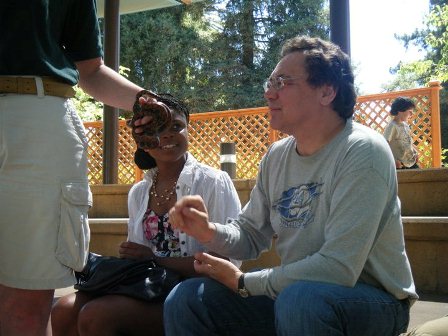 It was a beautiful sunny day in the low 80s and the students were able to see the regular exhibits, with the chimps, black and white lemurs, orangutans, giraffes, snakes, pink flamingos, etc. but also had a special show near the reptile house of a snake, owl, and  a couple of other small animals with a very knowledgeable zoo scientist explaining interesting facts about the animals.
The group learned that our Associate Director of Admission and Outreach Kristen Mercado is not a big fan of snakes.
Thanks to student Desiré Campusano for tagging me in the above photo on Facebook!