KHLF Spring Charity Auction 2017
Posted By Kevin R. Johnson, Feb 10, 2017
The King Hall Legal Foundation (KHLF) Spring Charity Auction is tonight! Here are the details and auction items (which include a "Night of Irish Revelry," casino night, karoke, and laser tag with King Hall faculty!). The auction raises funds for UC Davis law students providing vital legal assistance to underrepresented communities.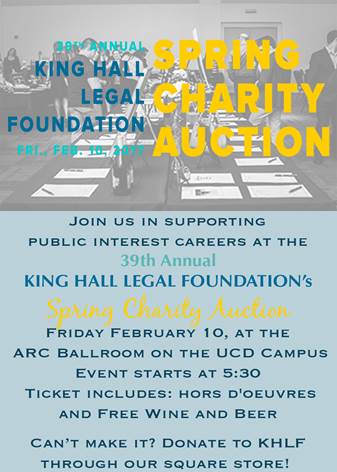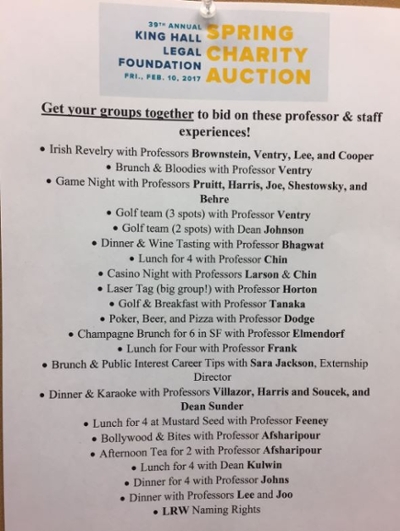 Tickets are still available at https://squareup.com/store/king-hall-legal-foundation.
I look forward to attending the auction and supporting our law students tonight!