KALSA Celebrates at King Hall
Posted By Kevin R. Johnson, Oct 5, 2009
Did you see the sweet snacks and colorful costumes in the library lobby on Friday?  The Korean American Law Students Association (KALSA) was celebrating Chuseok, the Korean harvest festival.
Candace Lee '11, a founding member of the new student group, says, "KALSA will strive to meet the cultural, political, vocational and social needs of King Hall students interested in Korean American issues." 
About 80 students, professors, and staff attended the noontime celebration, which was organized by Candace and another 2L, HyeJung Lee.  I stopped by to sample the treats.  The rice cakes were delicious!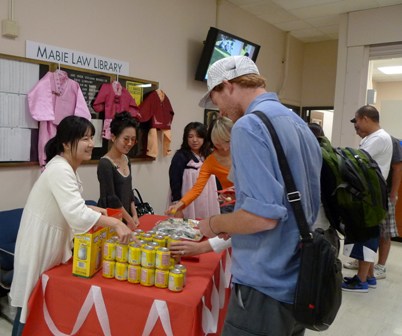 Law students sample the Korean beverages and sweets.  Traditional clothing is displayed on the wall.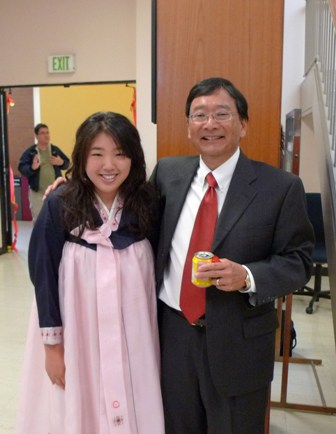 2L Candace Lee, proudly wearing her hanbok, with Professor Clay Tanaka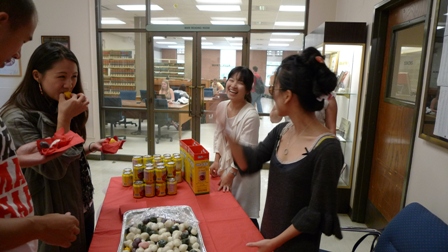 The tasty rice cakes are filled with sesame seeds and honey.
Learn more about KALSA and the Chuseok celebration in this California Aggie article: http://theaggie.org/article/4434