KALSA and API Connect
Posted By Kevin R. Johnson, Oct 15, 2010
The Korean American Law Students Association (KALSA) held a nice event, called "API Connect," in the courtyard on Wednesday.  I offered a welcome to the many students, alums, and community members in attendance.  Attendees included folks from My Sister's House, Downey Brand, and the Korean Community Association.  Faculty included Clay Tanaka, Keith Aoki, and Peter Lee.  San Francisco Superior Court Judge Samuel K. Feng, whose wife Cindy Lee is a 1984 King Hall alum and son Christian attends UC Davis, gave the keynote speech.  A reporter from the Korea Daily Times covered the evening's festivities!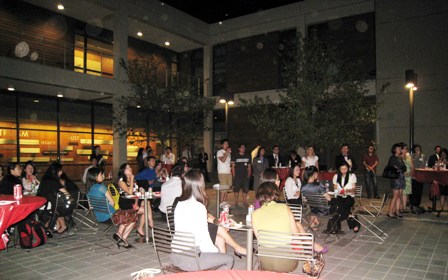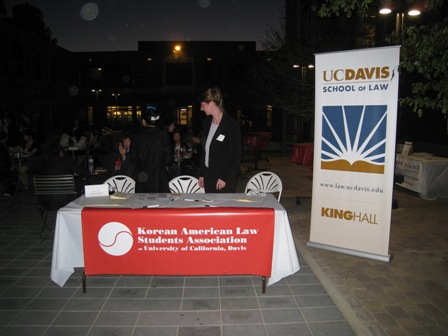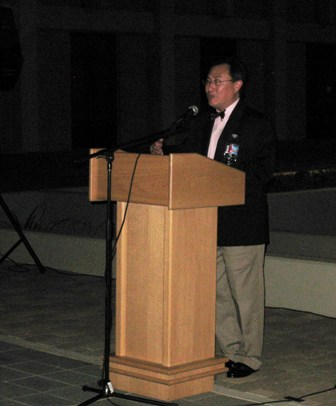 After the event, one of the organizers, 3L Candace Lee, shared these thoughts in an e-mail:
"We were proud to celebrate our community, proud to showcase what KALSA is about and hopefully, excite others to team up in all we hope to achieve. Our next efforts will be towards a private screening of 'Invisible Children,' a documentary on the plight of North Korean children. In the spring, we plan to assist KABANC and the Korean Community Association in hosting a pro-bono legal aid clinic for the Korean community in Sacramento regions. 
Your support and encouragement help to keep our momentum strong and spirits high, while your jokes help to keep us real. For me personally, I very much enjoy your presence. Our professors teach with great passion in and out of the classrooms."
Thanks to KALSA for organizing this great event!