Justice Cuellar and La Raza Lawyers
Posted By Kevin R. Johnson, May 1, 2015
I was able to see our commencement speaker, Justice Mariano-Florentino "Tino" Cuellar, at an elegant reception at the California Museum in Sacramento hosted by La Raza Lawyers this week.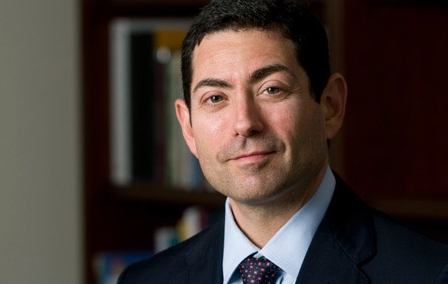 One of the newest Justices on the California Supreme Court was greeted with open arms by the local legal community. Participants in the program included our own Professor Cruz Reynoso, a former California Supreme Court Justice himself.
King Hall was well represented at the event, with Professors Anupam Chander, Madhavi Sunder, Rose Villazor, and Clay Tanaka in attendance. Justice Cuellar was gracious as always, and we talked briefly about the School of Law's upcoming commencement. He has some really great ideas for an amazing speech. I am looking forward to hearing his commencement address!