Junior High Students/Future Lawyers Visit King Hall
Posted By Kevin R. Johnson, Mar 9, 2012
Today our La Raza Law Students Association held its Shadow Day, hosting about 30 students from Elk Grove's Edward Harris Middle School.  The middle school students toured King Hall, had lunch in our sunny courtyard, and held a mock trial.  Afterward, they were awarded certificates and posed for photos on the front steps of King Hall.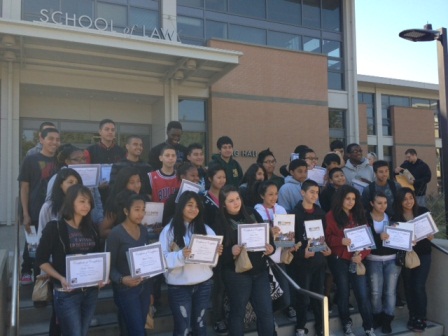 Thanks for visiting UC Davis School of Law, Harris students!  I hope you'll be back as students someday!
And, thanks to LRLSA for organizing Shadow Day!