Judge Stacy Boulware Eurie '95 Honored as Judicial Officer of the Year
Posted By Kevin R. Johnson, Jan 26, 2016
Congratulations to Judge Stacy Boulware Eurie '95. Our Alum of the Month for October, Judge Boulware Eurie was honored by the Chief Probation Officers of California last night for her commitment to juvenile justice and the fight against child sex trafficking. Congratulations, Judge Boulware Eurie!
Here are some photos from last night's reception and a statement from The California Endowment, which co-organized the event with the Sacramento County Probation Department.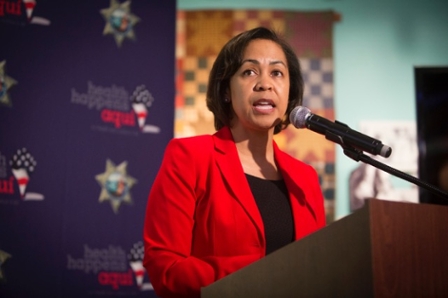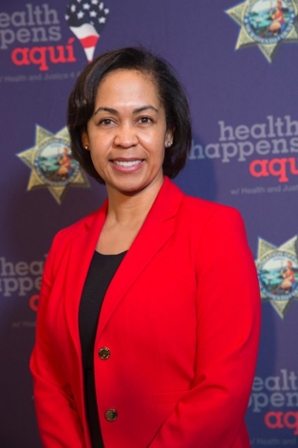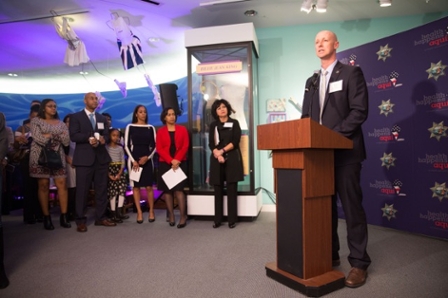 That's Lee Seale '01, Chief Probation Officer for Sacramento County and also a King Hall grad!
Announcement from The California Endowment:
Nearly 100 people gathered Monday night to celebrate the work of two leaders in Sacramento who have demonstrated significant leadership and focus to putting an end to child sex trafficking. The Sacramento County Probation Department and The California Endowment co-hosted a reception at The California Museum to honor the two Sacramento County juvenile justice representatives who recently received prestigious statewide awards presented annually by the Chief Probation Officers of California (CPOC).
The reception, held during National Slavery and Human Trafficking Prevention Month, recognized the Honorable Stacy Boulware Eurie, a Sacramento County Superior Court Judge who received the Judicial Officer of the Year award. She was appointed to the bench in 2007 and has been the Presiding Judge of Juvenile Court since 2010. Judge Boulware Eurie currently serves on the California Child Welfare Council and on numerous committees and commissions that serve children and youth in the child welfare and foster care system. Sacramento County Deputy Probation Officer Tydamika Sasser was also honored for receiving the CPOC's Award of Excellence. Officer Sasser has held positions and assignments in various divisions of the Youth Detention Facility, Juvenile Court Investigations, and Juvenile Field.
"The recognition that Officer Sasser and I have received is a testament to the sincere commitment of Sacramento County and the work that we are doing with and for this dynamic population of youth," said Judge Boulware Eurie, during her remarks at the reception. "I am here, and off the bench, first and foremost to say thank you for this wonderful honor and to reiterate my commitment to assisting in the development of a comprehensive and collaborative response to the gut-wrenching, diverse, and complicated experiences of youths who are sexual exploited."