Jim Provenza '80 Seeks Re-Election
Posted By Madhavi Sunder, Feb 22, 2016
On Friday, February 19 I had the pleasure of attending the re-election kickoff event for Yolo County Supervisor Jim Provenza, a graduate of King Hall class of 1980.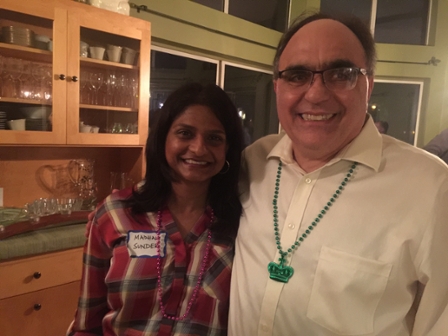 Jim has been serving Davis as an elected public servant since 2003, when he was elected to the Davis School Board. So far, Jim is running unopposed for his third term as county supervisor. Dozens of community leaders and members were in attendance to support Jim, including former King Hall Dean Bruce Wolk, his wife, State Senator Lois Wolk, and Bruce's son, Dan Wolk, current Mayor of Davis. King Hall 3L Enrique Fernandez, who is running for Woodland City Council, was also there.
As Supervisor, Jim helped establish the Family Justice Center, which consolidated services of victims of domestic violence in one location. Jim has supported family resource centers, the Yolo Crisis Nursery, and is currently working with me in my role as Davis School Board President to consider creating in-school health and mental health clinics. Earlier in his career, Jim was a managing attorney for Legal Services of Northern California, representing victims of housing discrimination in federal civil rights actions.