Jess Bravin of the Wall Street Journal
Posted By Kevin R. Johnson, Oct 29, 2009
Today at lunch, the California International Law Center (CILC) hosted a fantastic guest speaker: Jess Bravin, U.S. Supreme Court correspondent for the Wall Street Journal. 
Jess took questions from Associate Dean Vikram Amar, Professors Elizabeth Joh and Carlton Larson, and students in the audience.  He talked about a wide variety of topics: cameras in the courtroom, cases before the Supreme Court this term, his take on Justice Sotomayor's participation in oral arguments, and the future of legal journalism.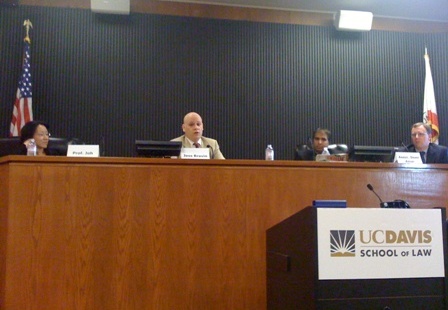 Professor Joh, Jess Bravin, Associate Dean Amar, and Professor Larson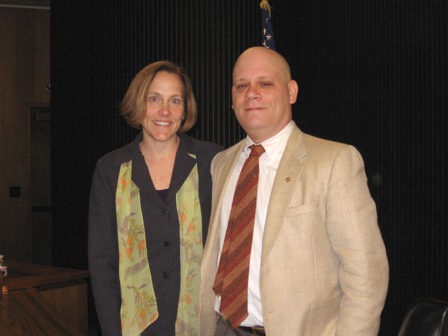 Professor Diane Marie Amann, Director of the California International Law Center (CILC), with Jess Bravin

Look for a full story about Jess Bravin's visit on the UC Davis School of Law website on Monday.
Thanks for visiting King Hall, Jess!