Inn of Court Scholarships and Legal Education Panel
Posted By Kevin R. Johnson, Apr 7, 2017
The Schwartz/Levi Inn of Court came to recruit students at at King Hall this week. Law student Olivia Filbrandt '17 and attorney Andy Stroud talked about mentorship opportunities in the Inn.  Our own Kim Lucia '09, Sacramento County Superior Court Judge and current Inn chapter president Emily Vasquez, and others attended.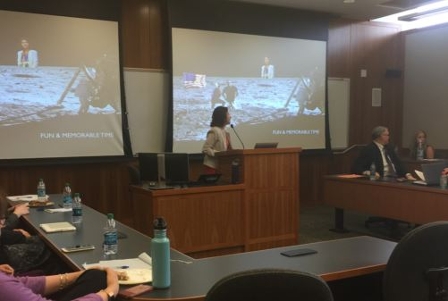 Judge Emily Vasquez, the current Inn chapter president
Later in the day, the Inn honored several King Hall students with scholarships: Joshua McGeorge '17, Alex Guerra '17, Joel Guerra '17, Sarah Woolston '17, Rachel Kane '17, Olivia Filbrandt '17, Hari Kumar '17, Michel Wigney '17, Elaine Owen '17, and Elisa Hsieh '17.  The Inn of Court really should be thanked for generously supporting our students. I must say that I was proud to hear about all of the amazing student accomplishments. UC Davis School of Law truly has extraordinary students!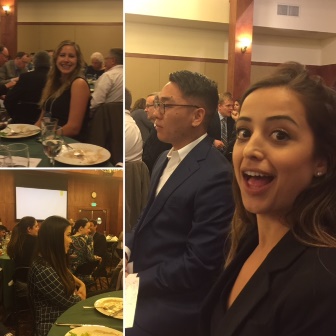 Some of our great law students who were honored by the Inn of Court!
The evening ended with a panel discussion on legal education featuring Kim Lucia '09, Dianne Schaumburg '08, and Assistant Dean of Career Services Craig Compton.  Topics including mentorships, clinics, externships, skills training, and related issues.