Immigration Book Wins Latino Book Award
Posted By Kevin R. Johnson, Jul 3, 2012
I am pleased and humbled to report that my latest book, Immigration Law and the US–Mexico Border, recently won an award at the 14th Annual International Latino Book Awards presented by Latino Literacy Now.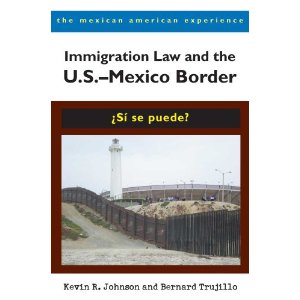 The winners were announced last month in New York City.  The book earned first place in the Best Reference Book in English category!
Many thanks to Latino Literacy Now, the University of Arizona Press, and co-author Bernard Trujillo!