Hosting the China University of Political Science and Law (CUPL) Delegation
Posted By Kevin R. Johnson, Jul 7, 2012
King Hall recently hosted a delegation from the China University of Political Science and Law (CUPL) as part of an expanding relationship with that prestigious Chinese legal institution.  In June, a group of Chinese commercial lawyers came to the UC Davis to learn about the U.S. legal system.  They took classes from our outstanding faculty, visited the State Capitol, and toured Northern California.  I met with the delegation to discuss new ways to expand the long-term institutional relationship.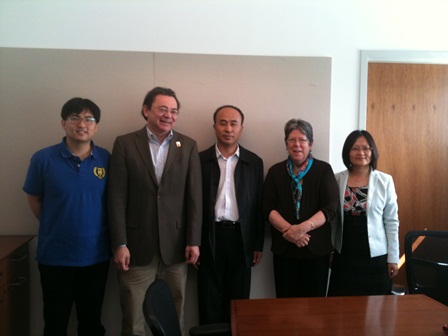 Left to right: CUPL Professor Xinyu Leng, me, CUPL Vice Dean Xuezhi Yang, Executive Director of International Programs Beth Greenwood, and CUPL lecturer Wenying Wang
The group also traveled to Washington, D.C. and New York.  While in the nation's capital, the attorneys and scholars were hosted by prominent King Hall alum Jeff Green '88 from Sidley Austin LLP.  Jeff gave a presentation on the U.S. Supreme Court (where he has successfully argued two cases) and directed the group's tour of the Court, including a special presentation by the Clerk of the Court.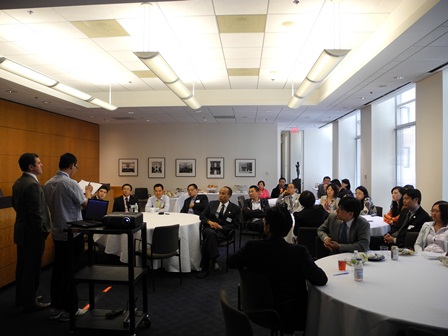 The delegation is introduced to Jeff Green '88 at his firm Sidley Austin.
Many thanks to CUPL for being a great partner with King Hall!