Honoring Justice Rebecca Wiseman '80
Posted By Kevin R. Johnson, May 9, 2014
This week, I attended a Califonia Women Lawyers reception and award ceremony honoring King Hall alum Justice Rebecca Wiseman '80 (Ret.) with the Rose Bird Memorial Award at the offices of Downey Brand in Sacramento.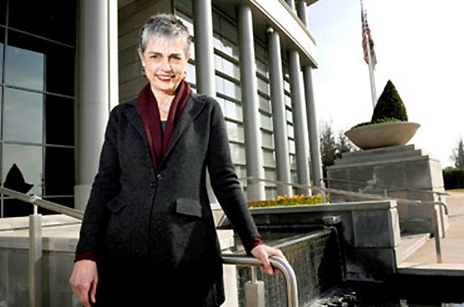 Photo from www.rebeccawiseman.com
Justice Wiseman was in attendance with her family members, who were proud of her achievements and recognition. As the program to the event emphasized, Justice Wiseman "has been a 'force' in the ranks of judges who are committed to the continuing education of California bench officers."
UC Davis School of Law was one of the sponsors of the event. Professor and Dean Emeritus Rex Perschbacher also was in attendance. Many alums were there as well, including Justice Kathleen Butz '81, Judge Judy Hersher '84, Carol Livingston '80, Charity Kenyon '77, Mary Scoonover '87, Shama Mesiwala '98, and many others. Marta Vanegas '11 was on the planning committee for the reception.
It was an excellent event. Congratulations, Justice Wiseman!