Hello from the State Bar Meeting in Long Beach
Posted By Kevin R. Johnson, Sep 16, 2011
I'm in Long Beach for the Annual Meeting of the State Bar.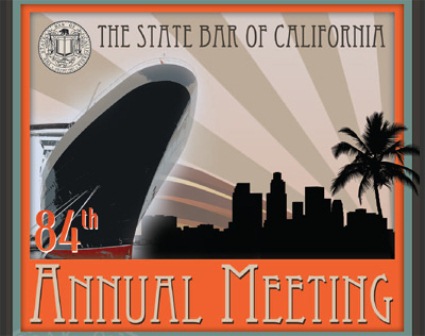 Last night, the Law School held a nice reception for King Hall alumni who are participating in the convention. 
It was nice for me to catch up with alums like Chancela al-Mansour '92 and Lynn Martinez '92, both of whom now do housing law for nonprofits.   Lynn taught for us in the past.  Chancela told me that she worked with the Appointments Committee (chaired by Dick Wydick) that brought me to UC Davis.  Alums at the reception included Ngoc Le '11, Rahul "Brown" Chandhok '11, Tammy Andrews '87, Bob Hawn '84, Steve Lewis '74, D'Arcy Dewey '11, Jack Rubin '11, Anurita Varma '11, Leslie Gallagher '00, and Lucinda Calvo '10.
The California Women Lawyers dinner is always one of the most special events during annual meeting.  The Law School had a table and was proud to be a sponsor of the program.  Chief Justice Tani Cantil-Sakauye '84 was the keynote speaker, and I got the chance to talk with her before the dinner.  During dinner, I sat next to Demetrius Shelton '93, alumni board member and immediate past president of the National Bar Association, the leading African-American bar association in the U.S.  Other alums seated at the King Hall table were Jamie Duarte '84, Aimee Dudovitz '99, David Kesselman '99, Jesse Mulholland '02, Dina Randazzo '08, and Paul Liu '09.  My law school friend Mike Ermer, a partner at Irell & Manella in Newport Beach, was our guest at the dinner.  It was great catching up with him.  I also saw Judge Larry Brown '89, Alumni Board member Judge Stacy Boulware Eurie '95, George Wailes '81, and new legal writing instructor Meehan Rasch.
The Chief Justice gave a wonderful speech and made us all proud!