Happy Retirement, Brigid Jimenez!
Posted By Kevin R. Johnson, Jun 2, 2017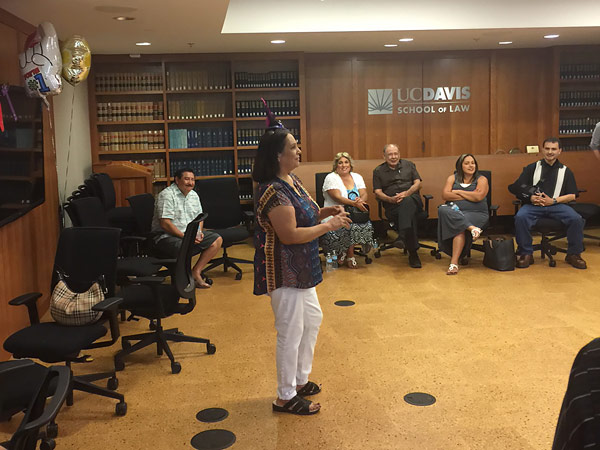 We had a wonderful retirement event for Academic Personnel Analyst, Brigid Jimenez, who has worked more than 30 years at UC Davis (over 15 at the School of Law).  Brigid modernized the academic personnel process for law faculty and never had a proposed merit advancement denied -- an astounding record that made every faculty member happy.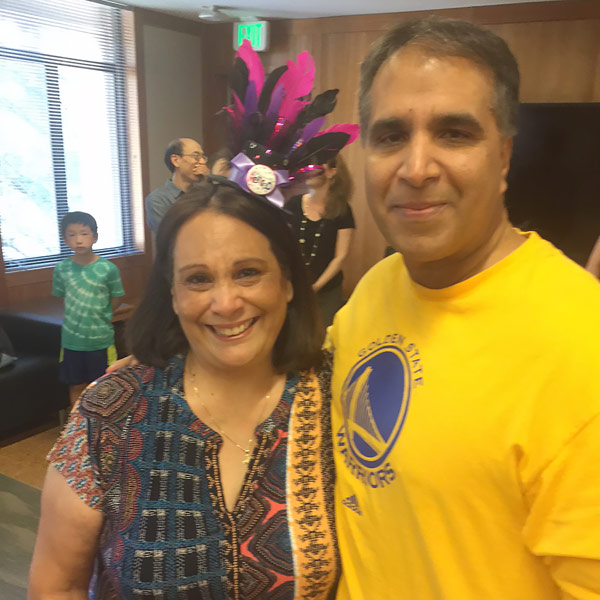 Retired faculty, including Dan Simmons, Joel Dobris, and Rex Perschbacher, and former staff, including Donarae Reynolds and Registrar Nicole Waterman, returned to King Hall to celebrate Brigid's career. Many current faculty and staff attended as well. Former Associate Dean Vik Amar, now dean at the University of Illinois College of Law, made a surprise guest appearance.  senior Associate Dean Madhavi Sunder and Vik joined me in singing Brigid's praises.
Congrats Brigid.  Thank you!!!!