Governor's Briefing on the Integration of Immigrants into American Society
Posted By Kevin R. Johnson, May 26, 2016
Our alum Dan Torres '02, Governor Jerry Brown's Director is Immigrant Integration invited me to the State Capitol today to comment on a report by the National Academies of Sciences, Engineering, and Medicine on the integration of immigrants in the United States.  You can read the study here.  I was pleased to discuss the subject, which is a hot-button, cutting-edge civil rights issue.  Governor Brown's Council Room, with a bronze California Brown Bear in front, was the setting of the panel discussion.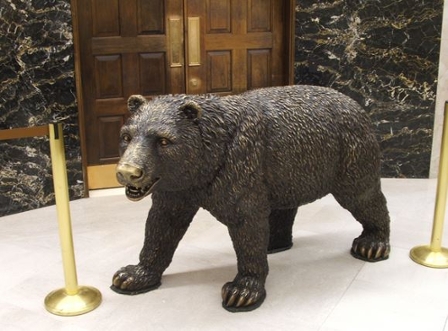 The bear stands guard in front of the Governor's office.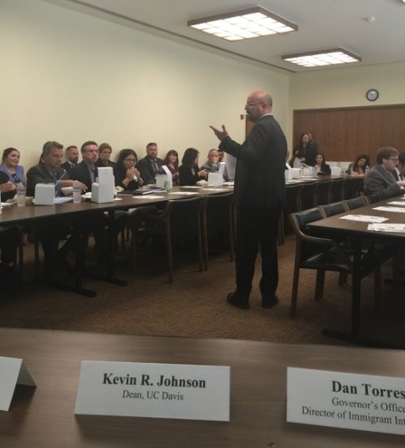 From my viewpoint. Dan Torres '02 makes opening comments.
Many state and local government officials were in attendance. 
It is always nice to see how impactful our King Hall alums are.  Thanks to Dan for the opportunity!