A Weekend of Golfing and Tailgating with Alumni & Friends
Posted By Kevin R. Johnson, Oct 9, 2017
We had a festive weekend at King Hall. On Friday, October 6, the King Hall Legal Foundation held its annual Steve Boutin Invitational Golf Tournament. Close to 100 golfers participated in this annual fundraiser for public interest fellowships. On a glorious fall day, the Deans Dream Team of Dean Emeritus Rex Perschbacher, Senior Associate Dean for Academic Affairs Madhavi Sunder, and law student (and former Jesuit High golfer) Ian Dougherty had an eight under par 59. To be fair, the team MVP unquestionably was Ian. Our honorary caddie was law student Reema Pangarkar, who kept the team fully hydrated and carbo-loaded throughout.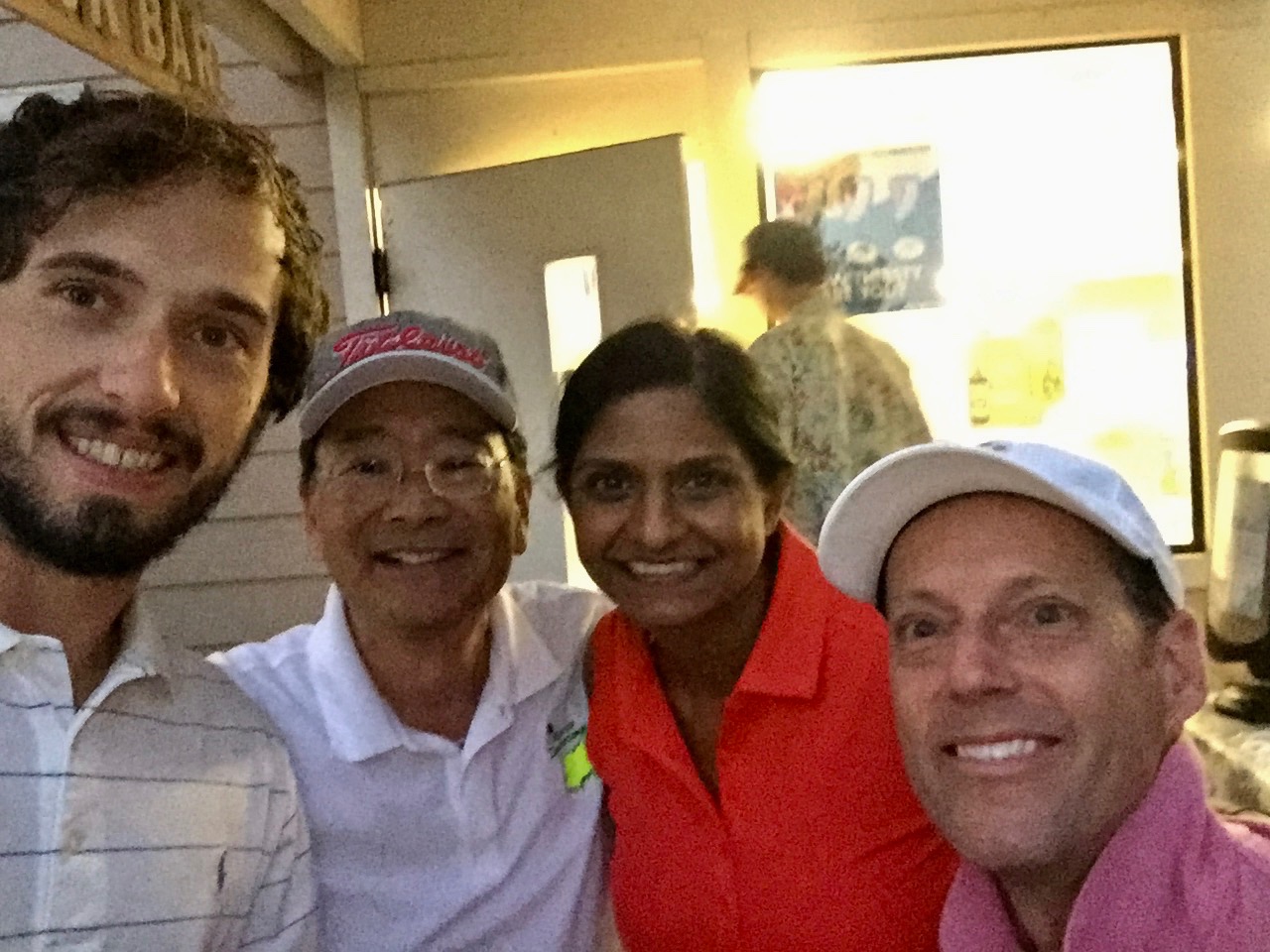 [photo: from left, Ian Dougherty, and Professors Clay Tanaka, Madhavi Sunder, Dennis Ventry]
Besides the good cheer, the team's golf highlight of the day was an eagle on the longest hole of the course, capped by my 30 foot putt.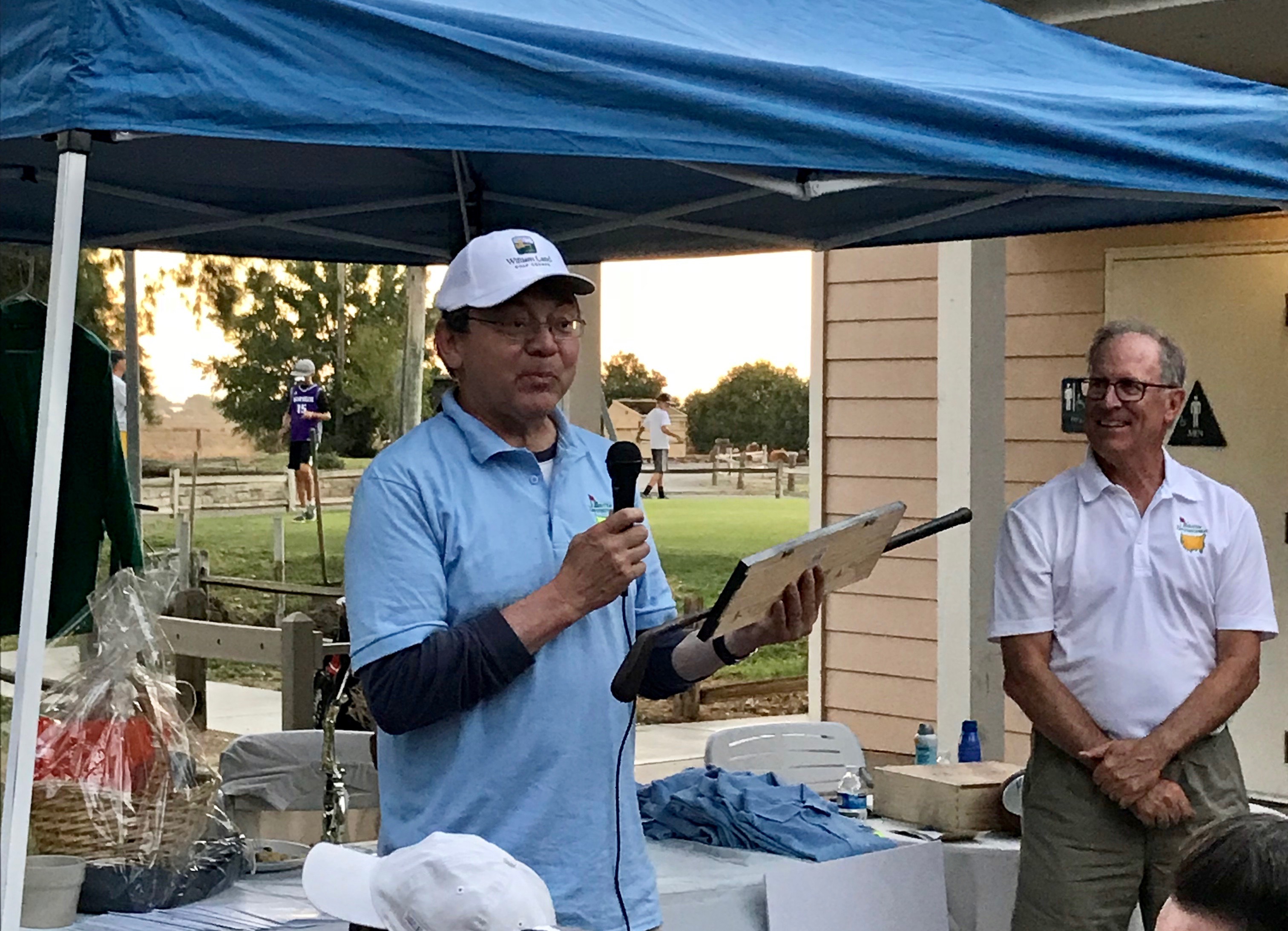 I was most happy to not win the "Most Dangerous Golfer" award this year and to be named tournament "Golfer of the Year," a truly amazing turnaround that I attribute to the generosity of the KHLF students.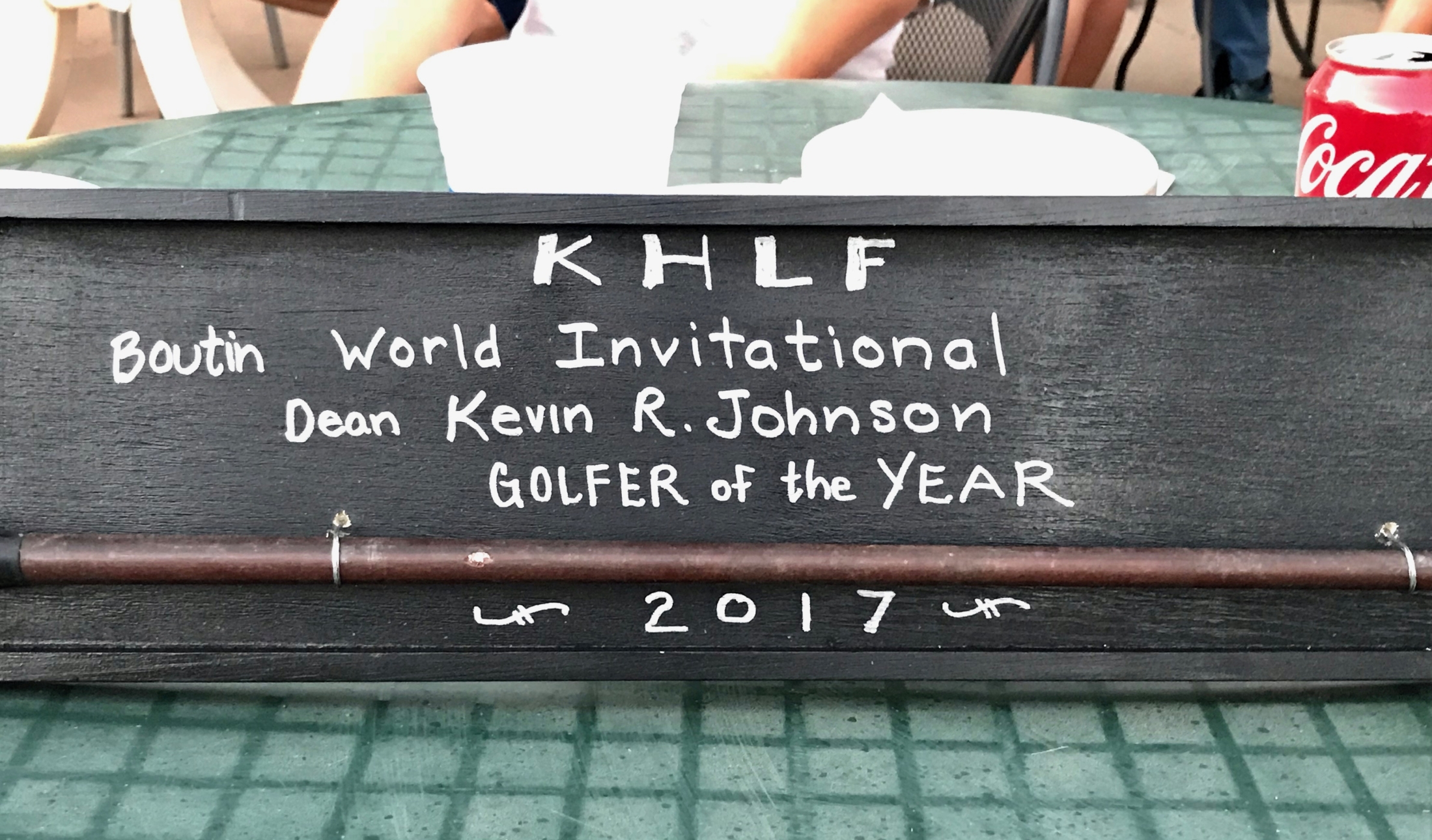 And, another memento - the official drink of the tournament!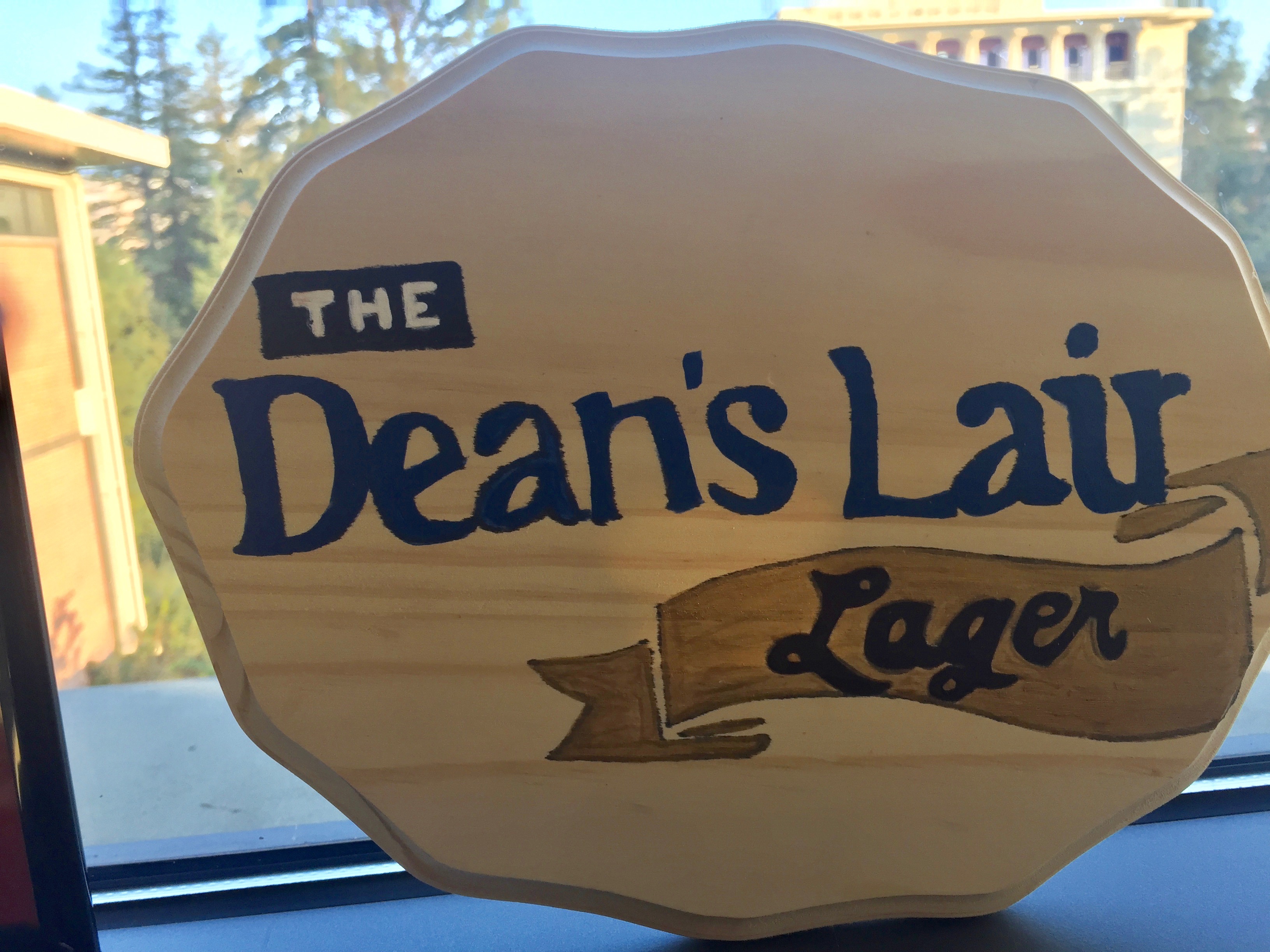 We all are indebted to dedicated King Hall alum Steve Boutin and Professor Clay Tanaka who worked with our wonderful students to organize this fantastic event.  
And the fun continued into Saturday afternoon and evening when UC Davis School of Law held its annual tailgater at the UC Davis/Eastern Washington football game. We had many alums, staff, students, faculty and friends at the tailgate, with food and refreshments next to the stadium. The Aggie marching band could be heard in the background. I was able to catch up with Judge Andy Holmer (whose son Erik starts at linebacker for the Aggies), Bill Mantle, Scott Lay, Alan Wechsler, John Pavolotsky, Steve Boutin, and many more.  Professor Jasmine Harris and her family was there, with her husband Grant (in a Kennedyesque moment) seen throwing the football around with son Lincoln and daughter Lilyana. Law student Greg Gonzales and I shared some golf stories from the Boutin Invitational.  
The Aggies followed up with an exciting game of offensive football. It was a close game throughout but time ran out with Eastern Washington ahead 41-38.