Gathering with San Diego Alumni
Posted By Kevin R. Johnson, Feb 19, 2016
We had a pleasant UC Davis School of Law alumni lunch (with a view of the ocean!) in San Diego yesterday.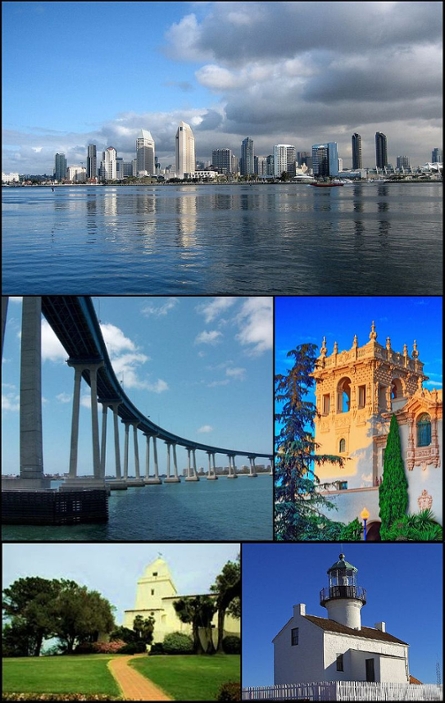 San Diego photo montage courtesy of Wikimedia Commons
It was great to see an enthusiastic group of alums, including Charlie Bird '73, Mike Duckor '70, Mike Van Horne '75, Jose Castillo '06, Lei-Chala Wilson '89, Kit Gardner '92, D'Arcy Dewey '11, and more.  One of our admitted students attended and received the full court press from the King Hall faithful about why UC Davis was the school to pick.  I was able to fill-in the group on what was going on at King Hall.  As always, it was a pleasure to catch up and learn of the amazing achievements of UC Davis School of Law alums!