Gage Dungy '03: Soon to Be President… Again!
Posted By Kevin R. Johnson, Aug 23, 2012
Congratulations to Gage Dungy '03!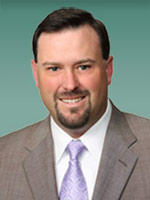 The King Hall grad was LSA president in 2003-2003, and was just elected to be the President of the King Hall Alumni Association Board of Directors.  He will succeed the tireless and dedicated Kara Ueda '00 as President beginning July 1, 2013.
Here is a profile of Gage that appeared on the Law School website last year.
I should also mention that Gage is being promoted to partner at his law firm later this year.  Congratulations all around, Gage!