Founding and Emeriti Faculty at King Hall
Posted By Kevin R. Johnson, Aug 2, 2010
On Friday, July 16, I invited our founding and emeriti faculty to preview the new wing of King Hall.  Several of them took me up on the offer.  It was great to see them!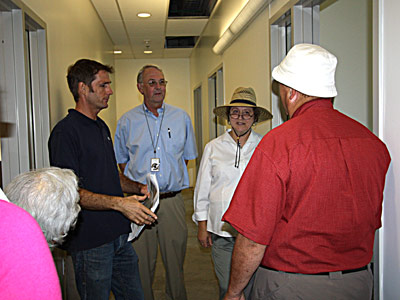 Adam Talley, John Oakley, Carol Bruch, Hap Dunning
The attendees were: 
Thelma H. Kido
Gerald J. Adler
Bruce Wolk
Richard Wydick
Carol Bruch
Hap Dunning
John Oakley
Marty West
Senior Assistant Dean Adam Talley led the tour, which included visits to the exciting new Kalmanovitz Courtroom and the rest of the new wing.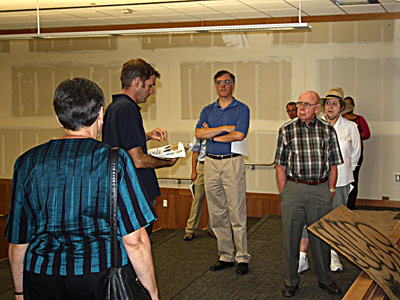 Marty West, Adam, Bruce Wolk, Jerry Adler, Carol Bruch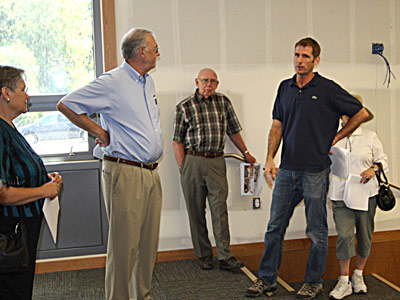 Marty West, John Oakley, Jerry Adler, Adam Talley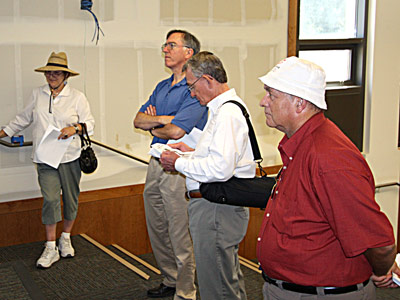 Carol Bruch, Bruce Wolk, Dick Wydick, Hap Dunning

At lunch, I shared the latest King Hall news: our great U.S. News ranking, 90% bar pass rate, and more.  Dean Talley also joined us for lunch, where he gave an overview of the plans for the renovation phase of the project, which is expected to begin in October.
This group – which knows all too well how the Law School has outgrown its original facility – was excited to see the new wing and learn about the plans.  We hope to see them again at the ribbon cutting on September 3!