First Week of the 2015-2016 Year
Posted By Kevin R. Johnson, Aug 28, 2015
The first full week of classes has come to a close. It was an eventful week at the School of Law!
Some highlights:
Tuesday – Our 50th anniversary cake-cutting at King Hall.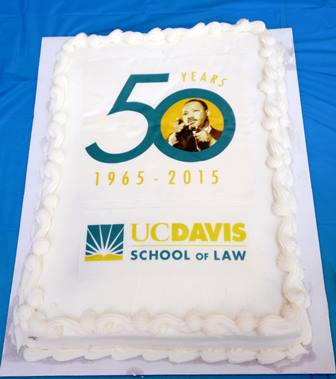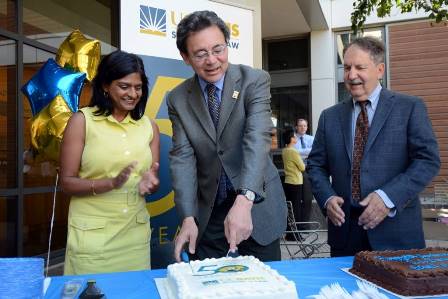 See the more photos on Facebook. Our event also received coverage in The Davis Enterprise!
Thursday – Members of the State Assembly, including King Hall alumni Luis Alejo '01 and James Gallagher '07, presented the School of Law with a resolution recognizing our 50th anniversary. Read the story on our website.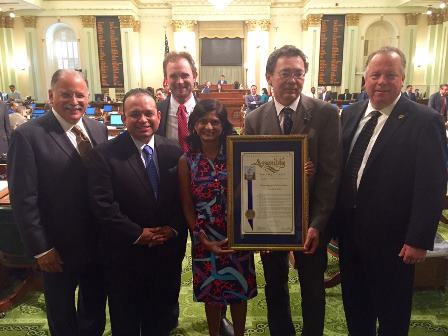 Today – Leading scholars from across the region visited King Hall for the Northern California International Law Scholars Works-in-Progress workshop. The participants discussed and debated articles from top scholars, including our own Professor William S. Dodge. Thanks to Professor Anupam Chander, Director of our California International Law Center, for inviting me to deliver welcome remarks this morning.
It was a great first week of the 2015-2016 academic year!