Faculty Research and Top Ten Lists
Posted By Kevin R. Johnson, Dec 22, 2009
I am proud that King Hall has such a rich tradition of professors who ably combine the roles of teacher and scholar.
We regularly post our professors' latest research on the Faculty Research page of the King Hall website.  You'll also find abstracts for their papers at SSRN.com, the website of the Social Science Research Network.  Scholarly papers and articles have been downloaded from the site millions of times.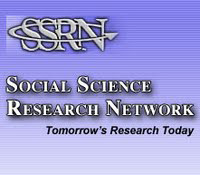 Not surprisingly, our faculty's research is well respected and often downloaded.  This month, Professor Chris Elmendorf's paper, "Refining the Democracy Canon", was listed on SSRN's Top Ten download list for Legislation & Statutory Interpretation.  Earlier this year, Professor Ed Imwinkelried's paper, "The Implied Obligation of Good Faith in Contract Law: Is it Time to Write its Obituary?" was listed on SSRN's Top Ten download list for Contracts & Commercial Law. 
These are just two examples of King Hall faculty members' making the SSRN Top Ten lists.  It happens fairly often and it's always very cool!