'Exploring Generation Gaps in the Workplace' with the Inn of Court
Posted By Kevin R. Johnson, May 11, 2017
The Milton Schwartz/David Levi Inn of Court held its May meeting. Many of our alums were in attendance, including Darcie Houck '98, Stephanie Ogren (Alford) '11, Jason Jasmine '01, Kim Lucia '09, Alumni Board President, Shama Mesiwala '98, and many more. Dean Hollis Kulwin made an announcement about an event featuring King Hall alum Mayor Darrell Steinberg '84.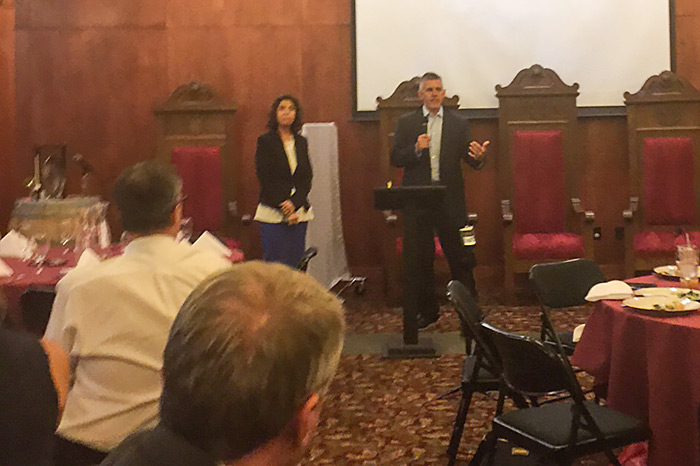 Assistant Dean for Career Services Craig Compton making a pitch to our Inn of Court to hire UC Davis law students.
The program was on "Exploring Generation Gaps in the Workplace," and it was interesting to consider the different issues and challenges faced by Millenials, GenXers, Baby Boomers, and the Silent Generation. A fun night for all!