Environmental Law Symposium 2017
Posted By Kevin R. Johnson, Mar 10, 2017
We had a full house with over 200 RSVPs for today's symposium on The Future of California Climate Law and Policy organized by our Environmental Law Society and Environs: Environmental Law and Policy Journal. We had a great group of participants from state government, UC Davis, and many others. Professors Rick Frank, Al Lin, Lesley McAllister, and Darien Shanske  participated in this timely and impactful conference.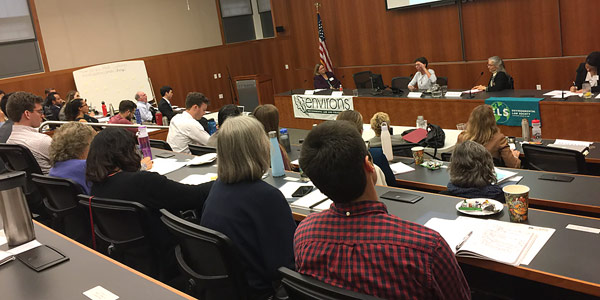 Professor Frank appeared on Capital Public Radio's Insight yesterday to preview the symposium. You can listen here.
Kudos to student organizers Dane Jones, Jamie Katz, and Sophie Wenzlau!