Election Night Excitement
Posted By Kevin R. Johnson, Nov 5, 2014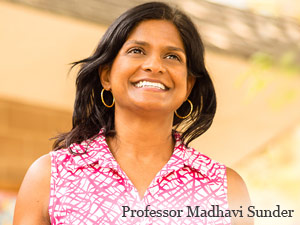 Election night was an eventful one for the King Hall community, with professors, alumni, and friends of the School of Law seeking office on November 4.
Professor Madhavi Sunder triumphed in her bid to join the Davis Joint Unified Board of Education, receiving the most votes of any candidate. The Honorable Louis R. Mauro '87 was reconfirmed as an associate justice in the Third Appellate District Court of Appeal. Luis Alejo '01 won reelection to California Assembly District 30 seat. Esmeralda Soria '11 is involved in a too-close-to-call race to represent Fresno City Council District 1: the Fresno Bee reports that only 20 votes separate her from the lead, with absentee and provisional ballots still to be counted. Also, "Tino" Cuéllar, my friend and our Class of 2015 Commencement Speaker, was confirmed as the newest justice of the California Supreme Court. Congratulations to all!
I'm sure there are probably other members of the King Hall community who ran for local or state offices this November: If you are one of them, please drop me a line and let me know how you did!