Dr. Martin Luther King, Jr. Holiday 2014: Celebrating the King Hall Connection
Posted By Kevin R. Johnson, Jan 20, 2014
King Hall is proud to honor Dr. Martin Luther King, Jr. on the observance of what would have been his 85th birthday. Please take a look at some of the ways our law school community has deep ties to Dr. King and his dream.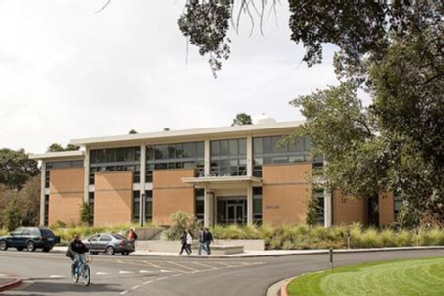 After Dr. King was assassinated, the law school's faculty, staff, and students urged campus administrators to name the law building after Dr. King as a way of honoring him and dedicating the school to his ideals of public service and social justice.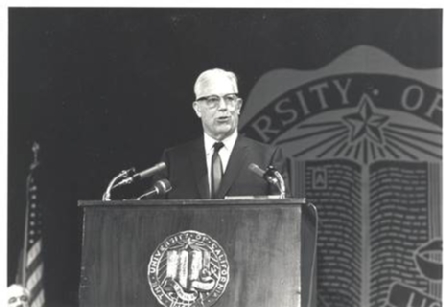 The building was officially named for Dr. King on April 12, 1969 in a dedication ceremony including a speech by U.S. Supreme Court Chief Justice Earl Warren. "Even in the naming of the building, one can sense the high purpose to which its facilities are to be dedicated," said Warren.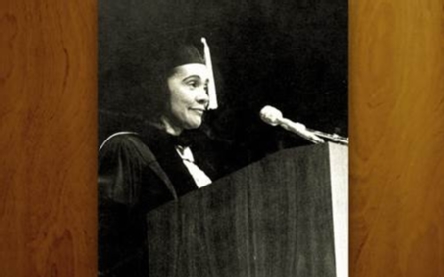 Coretta Scott King delivered the law school's commencement address in 1981.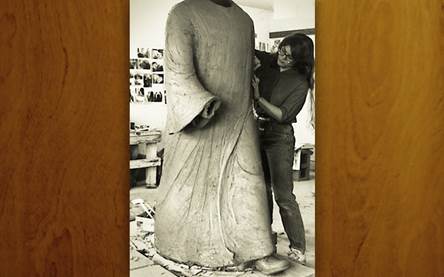 During the 1980s, a committee of students and alumni commissioned a sculpture of Dr. King from artist Lisa Reinertson. The statue was prominently placed in the lobby of King Hall in 1987.

Martin Luther King III and law school dean Florian Bartosic at the entrance of King Hall in 1986.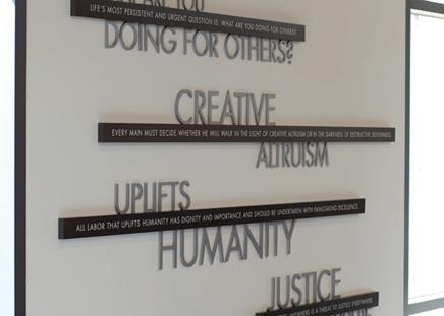 Many of Dr. King's most famous quotations grace the walls of King Hall, where they inspire our faculty, staff, and students every day.
For those of you who are not familiar with it, please visit the lobby exhibit on Dr. King's life. On the touch-screen, you can watch video of some of Dr. King's most famous speeches, as well as view an explanation of the scenes etched on our King statue.
As I have said before, today – and every day – I am proud to be a part of a Law School community that dedicates itself to the ideals of social justice, equality, and public service espoused by Dr. Martin Luther King, Jr.
Kevin R. Johnson
Dean