Dean Sunder Accepts Award at Soaring to New Heights
Posted By Kevin R. Johnson, Apr 15, 2016
Senior Associate Dean Madhavi Sunder took the stage at this week's Soaring to New Heights luncheon, which celebrates diversity at UC Davis.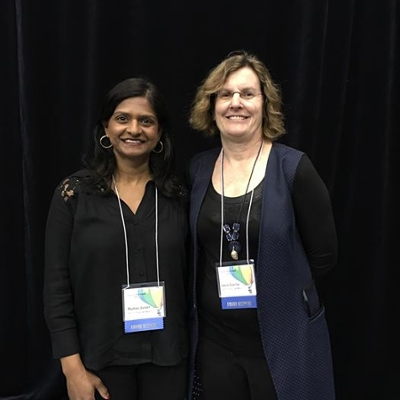 Dean Sunder is president of the Davis School Board. She is pictured here with Laura Juanitas, Davis schools director of student services. They accepted the Calvin E. Handy Leadership Award of the Diversity and the Principles of Community on behalf of the school district administration and Board of Education. They were honored for their work together to initiate a comprehensive study of the safety and emergency preparedness of our district school sites.
Congratulations on receiving the Calvin Handy Award!